Perhaps you may too familiar with the golden temples, vibrant markets, and traditional villages of Myanmar, but you might not know that Myanmar is also a great place where you can expect to be mesmerized by breathtaking river cruise throughout the stunning landscape country. Possessing three main rivers including Ayeyarwaddy, Chindwin, and a part of Mekong, there are numerous cruises each year for you to take on your trips to Burma.
Ayeyarwaddy Expedition
Ayeyarwaddy River (or Irrawaddy River) is the largest river in Myanmar crossing the country from the north to the south, originating from the confluence of the Maikha and Malikha rivers.
The most exciting and relaxing way to explore the wonder of Ayeyarwaddy is cruising. Going on a Myanmar river cruise on Irrawaddy, tourists can feel its pulse, live its legends, understand its history and experience distinguished local life on its bank.
The cruises leave at Gawwin Jetty in Mandalay and travel upstream to reach Bagan. On the way to the destination, the tour passes Mingun and Sagaing. 2 hours to reach the former, and another 2 hours to get to Sagaing. These are the two main places of Myanmar Culture, Mingun, and Sagaing. It takes about one night to cruise to Bagan, where it will dock by the sunrise, then stops at Shwekunchar jetty in Bagan.
During the whole journey, tourists can enjoy performances of Myanmar Traditional Dances on deck. Three main meals with tea, coffee, and water are served. The tours also stop at popular places of interest so that visitors can go sightseeing and buy some souvenirs.
The way back to Mandalay also takes the same route as the way to Bagan.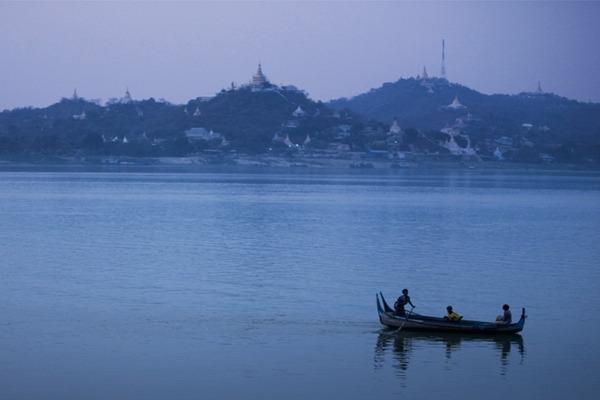 Chindwin Exploration
Traveling through the less explored beautiful Chindwin River is also another amazing experience in Myanmar. The journey starts at Mandalay and ends at Bagan. Within the itinerary, the ship will visit many tribal villages where you can learn about the local people and customs. The stops are Monywa, Mingun, Kalewa, Mawlaik, Pakhan-gyi, Pakkoku and finally Bagan, and other popular places such as Pho Win Taung, Shweba Taung, Kanee. Kyidaw, and Mawlaik.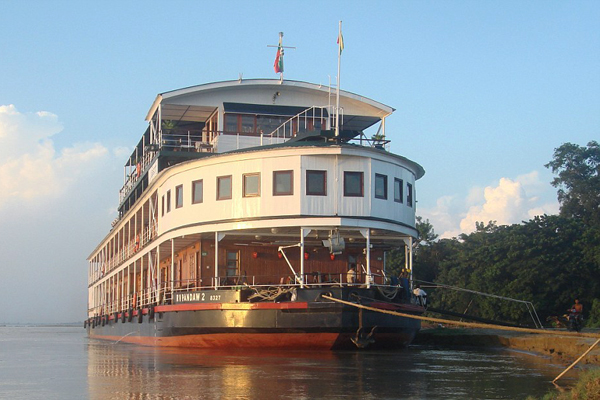 Mekong Exploration
The magical Mekong is a provider of life for countless citizens of the countries through which it flows. This epic journey down the mighty river will allow you the opportunity to grasp the magnitude of the impact the marvelous river has on the lifecycle in Southeast Asia. The Mekong River passes Vietnam, Cambodia, and Myanmar so the cruises are arranged to meet every touch of the countries and their different cultural heritage.