Other than normal tours, in Myanmar visitors can also book a package for Myanmar golf tour. This kind of tour is specially designed for golf lovers, for people go traveling for golf playing purpose. It is possible to golf at one place or goes on a golfing tour-package at all resorts. Both before and after arriving at Yangon, a golfing tour is able to arrange.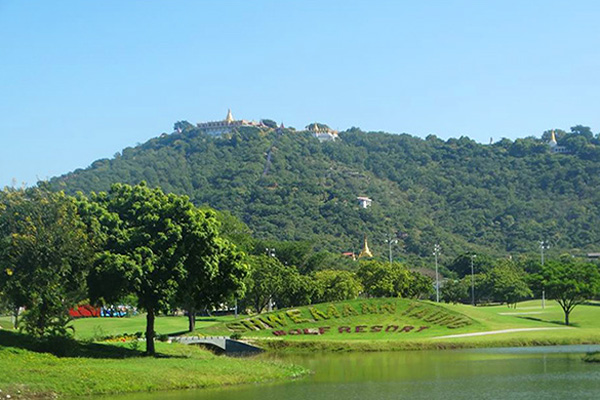 Pan Hlaing Golf Club, Yangon
Pan Hlaing Golf Club is designed by world-famous professional Golf Champion, Gary Player. Despite being newly established the golf club-7019 yards, and 18 holes golf course, have all things a golfing tourists needs. Besides, the ideal location of the club, at a beautiful junction between Hlaing & Pun Haling Rivers, could allow tour participants enjoy the Sun Set and Serene Beauty of Yangon from the other bank of Hlaing River.
Danyin Gone Golf Club, Yangon
The 2nd oldest golf club in Myanmar, Danyin Gone Golf Club in Yangon was 7063 Yards, 18 holes golf course, founded in 1909. The club was designed by Colonialist British, closely connected to Malaysian Country Club. As an old golf course, offer true natural beauty which is distinguished from others.
Myanmar Golf Club, Yangon
Myanmar Golf Club or formerly named Burma Golf Club was established in 1948, designed by Myanmar golfer architects. It's a 6750 Yard, 18 holes golf course located near the Yangon International airport. It is an old golf club with natural beauty, ups and downs rolling hill and ponds.
Yetagun Taung Golf Course, Mandalay
Yetagun Taung Golf Course, also known as the Waterfall Golf Course in Mandalay is on the left side of Mandalay-Maymyo Highway Road. Established 5 years ago, it is 7020 Yards, 18 holes course. It takes you only 20 minutes to drive from the city to the golf course. People can enjoy the panoramic beauty of Shan Mountain ranges while playing golf.
Aye Tharya Golf Club, Taunggyi
Over 4000 feet above sea level lied the Aye Tharya Gold club. It is an 18-hole course of 7380 yards, founded in 1995 near Taunggyi, the capital of Shan state. Golfers can enjoy the cool climate as well as good scenery here as it has breathtaking Shan mountain range scene as background. Thus, it is an ideal destination for whoever wants to play golf together with have relaxation. One more advantage is that it is only 1 hour away from the famous Inle Lake by driving.
Bagan Golf Course, Bagan
Regarding Bagan Golf Course as one of the richest archaeological site in Asia is not exaggerated. It's 7133 yards, 18 holes course, founded in 1998. It is definitely a beautiful golf course surrounded by millions of ancient Pagodas. The course has 2 restrictions as follows.
1. All players have to be dressed properly. T-shirts without a collar are not allowed.
2. Soft spiked golf shoes only.
3. Metal spiked golf shoes not allowed.