According to the Myanmar chronicles, Shwe Kyi Myin Monastery was constructed by Min Shin Saw, the exiled son of the King Alaung Sithu of Bagan with his reign from A.D 1112-1167. He was exiled to Htun Ton Pu Tet, east of Mandalay, near Lake Aungbunle. Since then, he did several works of social and religious merits including rebuilt old pagodas, monasteries and monuments and built many new ones such as Shwe Kyi Myin Pagoda.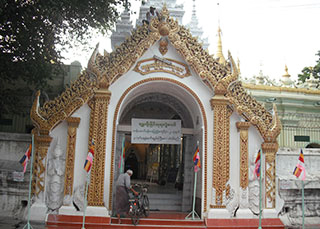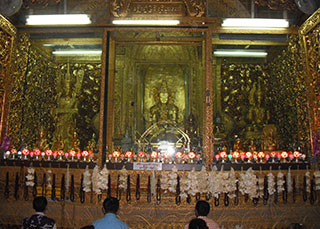 In addition, he constructed the Aung Pin Le and Ta Mok So lakes to supply water for cultivation by a system of irrigation channels.
The pagoda is one of the beautiful attractions in Mandalay and a great reflection of Myanmar monarchs' prosperity as it houses a huge number of stone, gold, and silver Buddha images.