Taking a trip to Myanmar, you can directly experience the country with all your senses; however, how can you tell your friends and relatives who have never ever been there about the country? Besides the photos, videos and postcards, gifts and specialty from Myanmar will surely make your story more interesting and lively. Here is a list of the top gift and specialty shops in Yangon that you can visit in a Yangon city tour:
Hla Day Shop
Hla Day is a non-profit social enterprise that works with Myanmar artisans, disadvantaged groups and small local enterprises to design and sell quality handmade products with a contemporary twist.
Opening Hours: 10:00 AM – 9:30 PM
Location: 81 Pansodan Street | Lower Middle Block, 1F, Right next to Rangoon Tea House and Sharky's, Yangon (Rangoon) 11181, Myanmar
Pomelo Shop
At Pomelo, local materials and local artisans are used to produce quality, handmade products with a modern twist. When you are in Yangon, drop by to pick up some ethically-sourced memories of your time in the land of a thousand pagodas.
Opening Hours: 9:30 AM – 9:30 PM
Location: 89 Thein Pyu Road | Next to Monsoon restaurant, Yangon (Rangoon), Myanmar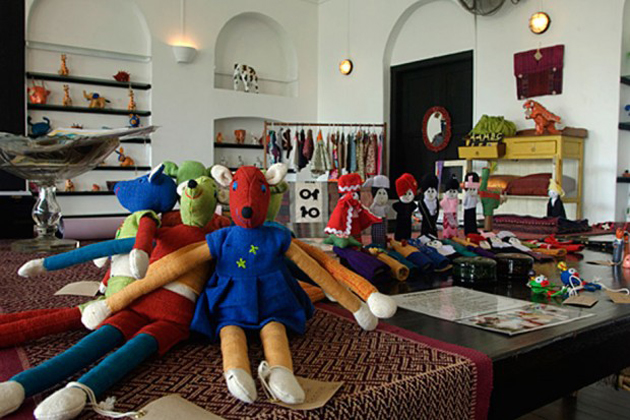 Yangoods
Yangoods is a pioneering Myanmar brand starting to renew Burmese design, where proposes gifts, lifestyle items, fashion, and souvenirs. Whether you're are a traveler looking for something memorable or a resident looking for artwork, you can always select a suitable item here.
Location: Bogyoke Aung San Street | No 89, Front Wing, (near the main entrance), Bogyoke Aung San Market, Yangon (Rangoon) 11181, Myanmar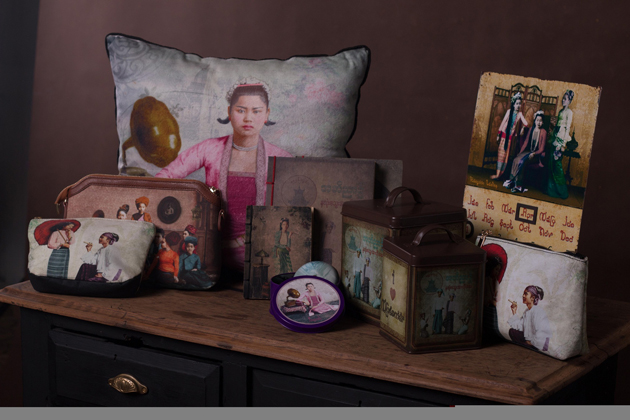 Chin Chili Shop
Traditional Chin textiles, which are woven on backstrap looms, use pure cotton and silk. Dyers use dyes from indigo and other vegetables. Patterns and motifs reflect Chin culture and its environment.
Location: Bogyoke Street ( Upper Block ) | No24, Main Front Building (upstairs) Bogyoke Market, Pabedan Township, Yangon (Rangoon) 11143, Myanmar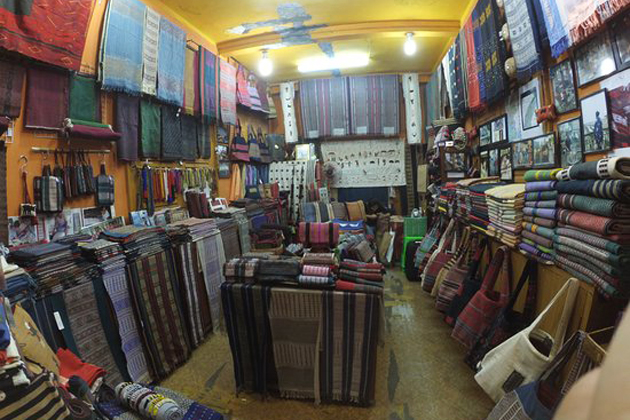 Vestige
Vestige has created a variety of products inspired by the rich culture and history of Myanmar since 2013. Unique lifestyle products include apparel, handbags, stationery, skin care, and home goods.
Location: # 12 Parami St | Next to Parami Hotel, Yangon (Rangoon), Myanmar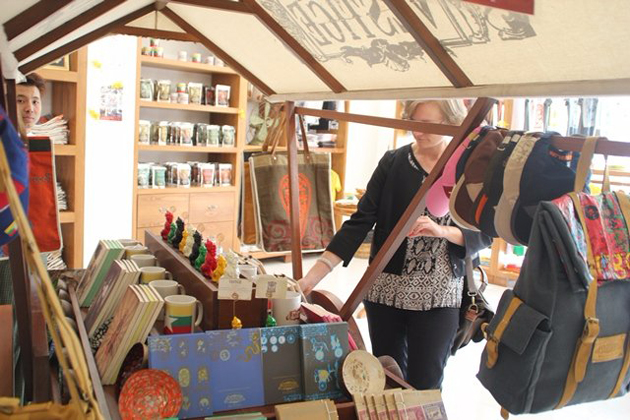 Dacco.Myanmar
Dacco.Myanmar introduces to visitors centuries-old traditional Myanmar crafts and culture, thus encouraging local artists to prosper their talents.
Opening Hours: 10:00 AM – 7:00 PM
Location: Room 5, No.12 Parami Road, 10 Quarter, Mayangone TSP, Yangon (Rangoon) 11062, Myanmar