The Burmese music has become the core of Burmese language. The reason lies in the fact that melody of music was mainly is under the control of text, coupled with poetry, which explains why every instrumentalist is required to be a fluent singer prior to learning his instrument.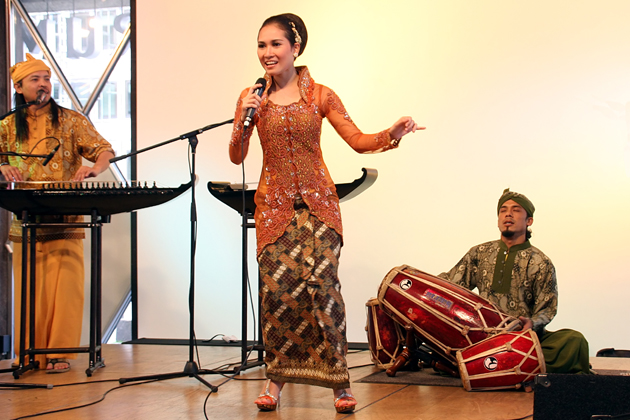 The traditional repertoire consists of a number of categories such as the royal court songs or songs dating back the Thai Ayutthaya period or those belonging to the Mon people. It cannot be denied that the Burmese language helps to creates form to the music. As clearly illustrated, meters are created based on rhymes, while syllable duration are demonstrated by lowest notes. With its history from the 16th century, there has been a considerable change in the freedom as well as variation of this traditional Burmese vocal music; however, its core melodies are only under the control of the melisma which is described as the singing of a particular syllable of text while transferring between myriad notes in succession.
At present, the number of solo singer is inclined to significantly decrease, whereas, most singers are interested in singing in tenor (male) or deep alto (female) voice. Remarkably, most of the singing is closely attached with the help of instruments such as a 'sito' drum or a 'saing' ensemble, thereby creating perfect combination of melody and sound of instruments. However, the traditional Burmese vocal music today faces a problem involves the fact that the difference between the ancient Burmese scale and a diatonic one is not well identified by a majority of modern singers. Similarly, Burmese audience now cannot fully understand the old language used in the singing traditions, which is considered to be caused the 'Westernization' of the traditional scale that used to be exist in the traditional Burmese music.