ITB is an organization with the purpose of being the world's leading travel show, which is established in 1966 and gradually gains a global success. The abbreviation "ITB" stands for growth, expertise, and internationality.
The Content of Myanmar's Statement
In ITB Berlin 2018: Myanmar has called for European support in the growing tourism sector. Specifically, representatives from Myanmar Tourism Marketing have called for action from European tour operators to support tourism in the country.
May Myat Mon Win, Myanmar Tourism Marketing chairperson said: "We do call on everybody visiting the ITB to support the tourism industry in Myanmar and actively promote Myanmar as a sustainable tourist destination and we ask people not to politicize tourism but instead help Myanmar to celebrate its cultural diversity".
The Reasons for Myanmar's Statement
Tourism development in Myanmar – developmental but not radical
After being dominated by the military rule for nearly 50 years, in November 2010, a new military-backed civilian government has been established, which has led Myanmar tourism to a new era, which the country is believed to have a great potential to become one of the most attractive tourist destinations in the world. Thanks to owning a large number of majestic landscapes and ancient temples, Myanmar expects tourism to play a key role in development.
However, this can't be the way it's supposed to be. Constructing accommodations for visitors has been out of control, which leads to excessive room situation while the number of travelers is not enough to fill. Moreover, lax construction in some areas has gradually destroyed many national monuments, such as the Bagan or Inle Lake archaeological sites. Besides, foreign investment sources are not planned effectively and thoroughly. For instance, in Naypyitaw – the capital of Myanmar, is now considered as a deserted capital, with many empty freeways, shops or hotels with the number of empty rooms up to 5,000 rooms.
As statistics, in 2016, there were 2,9 million tourists, 38% lower than the number of tourists in 2015.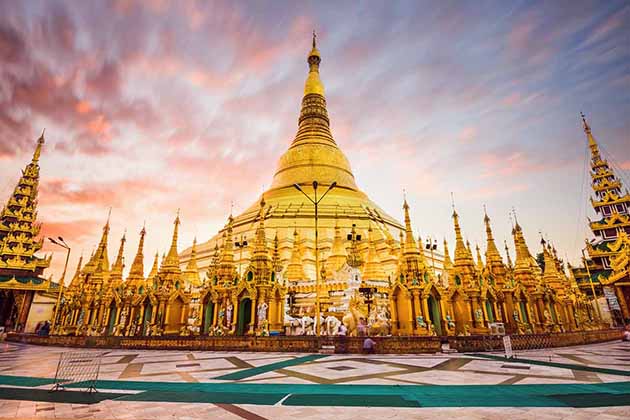 Myanmar Tourism Has not Been Widely Promoted in Many Parts of the World
Because the new tourism policy of Myanmar just has been issued since 2010, knowing Myanmar as a tourist attraction is still not been popular. Therefore, feedback from tourists to this country is not much and completely reliable
In 2017, at Yangon International Airport, Myanmar recorded a total of 1.1 million arrivals which increased by 7% compared to 2016
However, Visitors from China and other Asian countries has contributed significantly to the increase while the number of International arrivals from Western countries at Yangon airport increased only by 2%.
These are the reasons why Myanmar remains one of the poorest countries in the world and need support in the growing tourism sector of Europeans.