Yangon (formerly often known as Rangoon) is no longer be the country's capital city but it is still considered by many to be its commercial and spiritual heart. Since the tourism industry has been encouraged in Myanmar, Yangon is one of the main gateways for any Myanmar tours. The city located at the confluence of Yangon and Bago River, away 30 km from the Gulf of Martaban.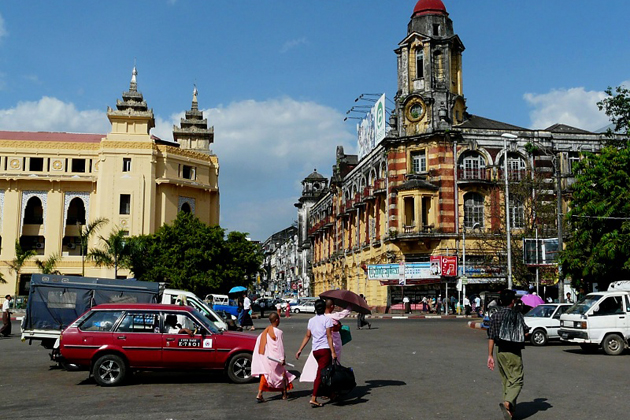 What to see
Once you find yourself in a Yangon tour, you will discover myriads of things to do, see, and taste. Wandering in the downtown area, in the grid of streets around Sule Pagoda, a golden pagoda that is one of the city's significant landmarks. The colonial-era charm has been faded away in this area where you can feel the weight of history through the crumbling buildings.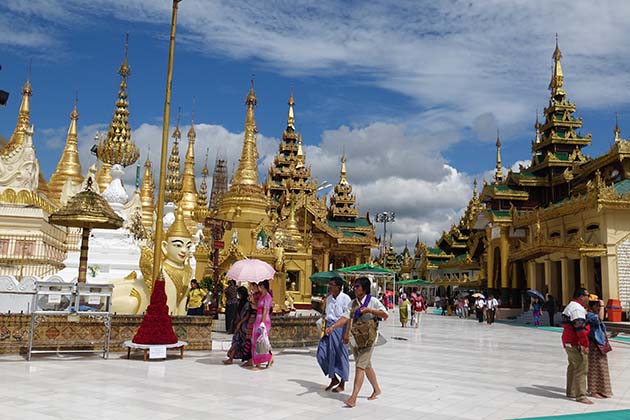 Generally, visitors often making only one jaunt out of this area, to see the major attraction of the glorious Shwedagon pagoda, but as well as seeing this, you should also make a journey a little to the north to visit some attractions on the banks of Kandawgyi Lake. There, you will find the crowded (but largely tourist-free) Hledan Market and the enormous marble Buddha, Kyauk Taw Gyi.
When to see
The best time to travel Yangoon is winter time that lasts from October to February with the mild weather and light sunshine. This time is most pleasant for strolling through the attractions as well as outdoor activities with the average temperature at around 19 to 33°C (66 to 91°F). Together with the city tours, we also offer many itineraries to Yangon in the packages  Myanmar tour 5 days to help tourists gain an insight into the city's sense. Nevertheless, you can still visit Yangon in summer time from March to May to soak up the lively atmosphere of the Thingyan Water Festival tour. Don't worry about the heat causes the water will definitely cool you down!