Yangon weather in January witnesses a bit increase in temperatures. Myanmar's former capital city enjoys dry and sunny weather throughout the month. The average temperature in Yangon in January is not too hot at 25.05 °C (77.09 °F). The average high temperatures can reach 32.2 °C (90 °F) in afternoons. In contrast, it is very mild at night due to the average low of 17.9 °C (64.2 °F). However, you would expect that the weather can increase to exceed 35°C or go as low as below 29°C. This month sees the great variation of daylight intervals because the shortest day is 11 hours and 10 minutes long, and the longest day is 11 hours and 24 minutes long with an average length of 11 hours 14 minutes.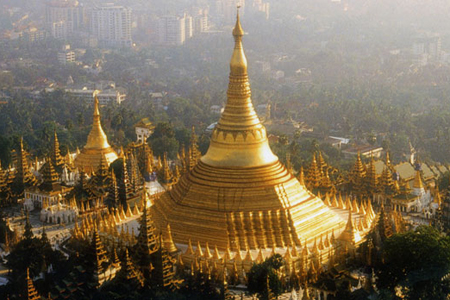 If you want to have a nice Yangon tour, January is an ideal time for you to go. The chance of rain is very low during this month, thereby you can marvel at the nice and sunny heavens above Yangon with average a considerable 9 hours and 40 minutes of splendid sunshine per day. There are approximately 1 hour and 26 minutes per day when bright sunshine is absent due to cloud, haze or the sun being too low on the horizon to register. Besides, it is worth noting that it can rain on some days of this first month with the major form of precipitation mostly being drizzles. However, it is predicted that rainy days may feature other forms like light and moderate rains.
January is always one of the best time to visit Myanmar as it falls in Myanmar's cool season. This time, the country can become extremely busy during this time, so plan your visit well in advance in order to avoid any inconveniences like uncomfortable hotels or high-priced services.