Myanmar is one of the best countries in Asia for solo travelers. If you would like to know more about the tips, what to wear and bring, and things to do while traveling solo in Myanmar, you are in the right place. Please keep reading to not miss out any interesting things!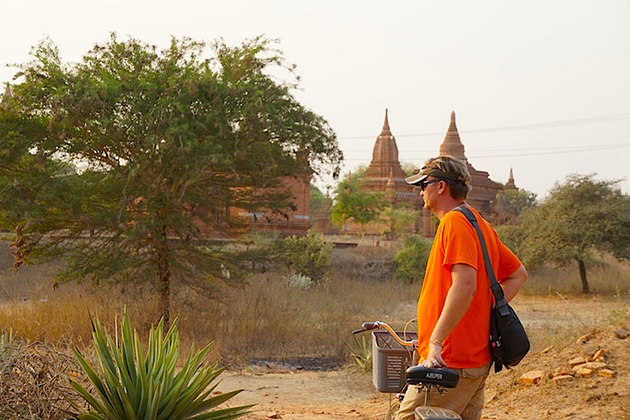 Safety Tips For Solo Travel
Tips for solo dining
Eating alone does not mean you are lonely. The following tips make travelers feel safe and overcome the unpleasant aspect of isolation.
Bring reading materials such as book or magazine. When you feel uncomfortable seating, open and read a book or a magazine, or your phone
Make conversation with the service people such as waiters and waitresses because most of them are local people, you will get insights into the local culture.
Using room service or order takeaway from a nearby restaurant, which helps you avoid encountering public meal alone.
Tips for protecting belongings alone
In reality, your fellow travelers can be a threat to your luggage. As you traveled alone, you may have to share a room with 6 strangers per night. If you would like to live alone or share rooms with fewer roommates to reduce the risks of theft, choose the travel company to help you reserve will be a wiser decision.
Do not to trust anyone with your belongings, particularly strangers or roommates. "Safety is a friend and carelessness is an enemy". Therefore, in case you are forced to leave your phone or cash unattended, it is wise to keep valuables in a locked safe.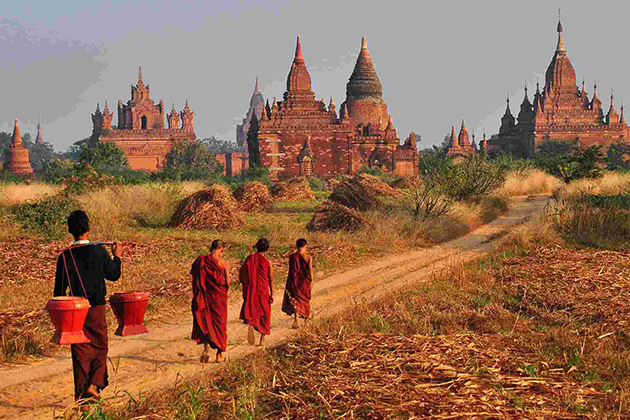 What To Wear And Bring for a single Travel in Myanmar?
What to wear
Myanmar has a tropical climate, so most is the hot weather. Thus, the clothing is made from breathable and lightweight fabrics such as linen and cotton are probably what you need. Besides shorts and skirts, bring the loose long-sleeved top and loose trousers to wear in the evenings to protect you from mosquitos. In some parts of the world, women in a sexy dress or a shirt with bare shoulders are praised, but it is quite different in Myanmar. When it comes to the culture, short outfits or bare shoulders are regarded as offensive in monuments in Myanmar (the country of Buddhism). Hence, it is wise to wear shirts with long sleeves or dresses covering over your knee that help you avoid unwanted attention or accusing looks when traveling in Myanmar.
Purchase a pair of lightweight and quality shoes. Most Myanmar tours are filled with go trekking or take a stroll on; therefore, it is essential to bring high-quality sneakers.
What to bring
Passports one of the most important things you need when traveling Myanmar. Make sure you have at least 6 months' validity for your passport and at least one blank page free. There are 9 Asian countries that do not need a visa to enter Myanmar and 7 countries including Vietnam, Thailand, Philippines, Singapore, Malaysia, Laos and Cambodia with a duration of stay lasts for 30 days, except Indonesia and Brunei with 14 days of stay.
Vaccinations are essential to keep you healthy and safe from diseases. Make sure you have all relevant vaccinations at least 6 weeks before you travel.
Booking accommodation in advance is useful for avoiding a shortage of rooms during peak season and overpriced in Myanmar. You can have a travel agent to help you.
Sunglasses are needed. In Myanmar, the sun is quite strong to keep harmful UV light from wrecking your eyes.
Electronics. Universal power adapter: one of these is essential to power all your electronics – get one with a surge protector built in. Protective phone case: the phone is probably the most expensive item in your luggage, it's necessary to bring a rugged phone case to keep it from being dropped on floors at the pagodas and temples in Myanmar or hard rock.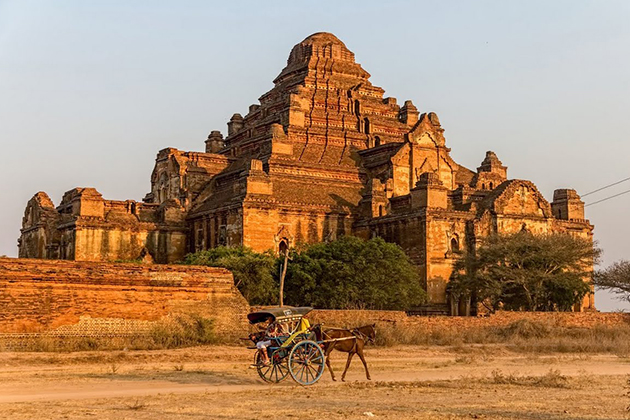 Things To Do While You Are Alone in Myanmar
Visiting Myanmar associated with a myriad of fascinating things to do. Three of the most amazing things to do are recommended below.
Visit Yangon
The journey will not complete without exploring Yangon, Myanmar's old capital. Yangon is the mixture of old and modern with buildings dated back from 1900, the friendly residents with colorful longyis and the delicious Shan noodles! Solo travel, dress the longyis- traditional costume and eat the Shan noodles with Burmese people, the lonely will disappear immediately.
The first landmark to visit in  Yangon tours is the Shwedagon Pagoda is 2,500 years old, which enshrines 8 strands of Buddha's hair and is also the highest symbol of the people's devotion to Buddha. The beauty of Shwedagon Pagoda covered by golden plates in the evening will never stop amazing you. Also, the large visitors never make you feel alone.
If you enjoy cultural element, visit the National Museum in Yangon for enjoying a live puppetry shows or buying Marionettes for souvenirs. Also, you can buy the handicrafts, lacquerware and other souvenirs in many shops in Yangon, their addresses are listed in https://www.gomyanmartours.com/handicrafts-lacquerware-souvenir-shops-yangon/
Explore Inle Lake
Many people resided in the "stilted houses"- the homes are built on the Inle lake beds. Boats are their primary method of transport and leg-rowing tradition can only be seen in Inle Lake. Any traveler including you can be amazed by the leg-rowers of Inle Lake. Another experience cannot be missed out is get a first-hand look at the lotus weaver. You can buy the textiles and clothes are weaved from fibers created by the stem of a lotus. Stay in a hotel on stilts to savor scrumptious local dishes and try to live with local people and in the ways they do, all will make a perfect vacation.
Take a ride in a hot air balloon Bagan
Jump on a basket and it takes you to float in the sky will be wonderful when you travel alone. Floating over thousand-year-old pagodas and the Ayeyarwaddy River, gaze over at an idyllic bird's-eye view. The pilots in Balloons Over Bagan are trained overseas and skilled to ensure your safety. As the ballooning season is quite short in Bagan, normally from mid-October to mid-March, you should reserve with the assistance of a travel agent and enjoy it as soon as possible.