Constructed 1223
Merit of Ananda Thura, Commander in Chief of
King Nadaung Mya (r. 1210-1235)
Ananda Thura and his wife, a princess, donated this complex of temples, pagodas, monasteries and a large water tank, and their merits were ceremoniously consecrated on 15 December 1223. The pagoda remains as Min Nanthu Village's own shrine and thus visitors can gaze out at the site on a day trip from Bagan to the village. The interior walls of the main stone pagoda have wall paintings that decades ago a zealous donor covered with whitewash but fortunately only over the lower parts.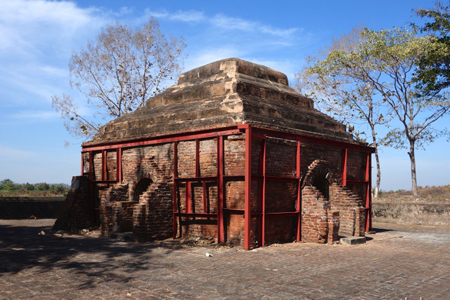 The stone inscriptions recorded detailed accounts of what was enshrined in the treasure chamber such as relics of the Buddha, images and objects made of gold and silver placed under a gold umbrella festooned with pearls and coral. Also set in stone for posterity were the couple's prayers and lists of other merits, as well as a record of a court case which shed light on the Bagan era judicial system.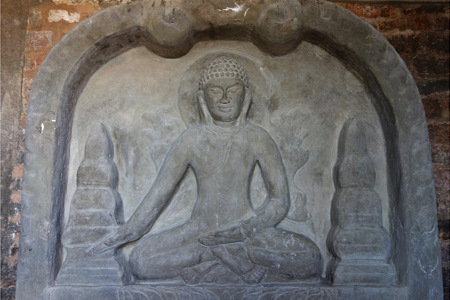 On the left of the western gateway to the pagoda is a two storey brick monastery which has been restored.