AccorHotels – a French multinational hospitality company and the largest hotel group in the world is planning to expand its network and scale in Myanmar. Recently, Mandalay Hill Resort Hotel has joined the Accor network and rebranded to Mercure Mandalay Hill under the direction of General Manager – Frank Weiss.  Mandalay property is the third Mercure hotel in Myanmar and guided by MiCasa Hotel Apartments Yangon which was reopened in 2017 after being refurbished and rebranded to Mercure Kaba Aye.
Most Mercure hotel in Yangon is the Grand Mercure Yangon Golden Empire which meets the needs of business and travelers including food, drinks, and necessary facilities.
Handily situated in a beautifully trimmed jungle at the bottom of Mandalay Hill, the city leading resort hotel owns a pretty outdoor pool and an exquisite spa, a unique fitness center, and a tremendous tennis court which is the outstanding features of it. The guests will have a perfect time relaxing after the hard-working days and greatly enjoying the freedom.
The hotel also provides the guests with free Wi-Fi access and parking area. It takes 10 minutes to drive up to the Mandalay Hill as well as to the Mandalay Palace, in other words, traveling is fast and convenient. Additionally, Mandalay International Airport is 36 km away, not too far, therefore, tourists who are taking Mandalay tours will have more time to prepare before going back. Particularly, at Mandalay Hill Resort Hotel, each room has a garden view to get more connected with nature. High-class guest rooms are equipped with watercolors, timeless mirrors, embroidered bed-throws, and nozzle-style reading lamps; 'deluxe' versions are slightly larger, with hill views; however, every room has the en-suite bathroom with a shower and bathtub. Non-smoking room is also offered including a flat-screen TV, an air-conditioning and a minibar. A seating area with a refrigerator and a hairdryer are available for people who are waiting for someone or want to take a short break or simply need a quiet and private place. During high season, from October to March, a performance of Myanmar traditional dance will be held by the hotel, the guests will have the opportunities to learn more about the Burmese conventional dance as well as folklore. In particular, the guests who have small babies will be pleased since there are some rooms offering cradles and cots accompanied with babysitting services. Other facilities at the Mandalay Hill Resort Hotel include meeting facilities, a tour desk, luggage storage, an on-site cash machine, and a business center which are within easy reach. Furthermore, the guests can also get a discount that depends on their occupation duration and service.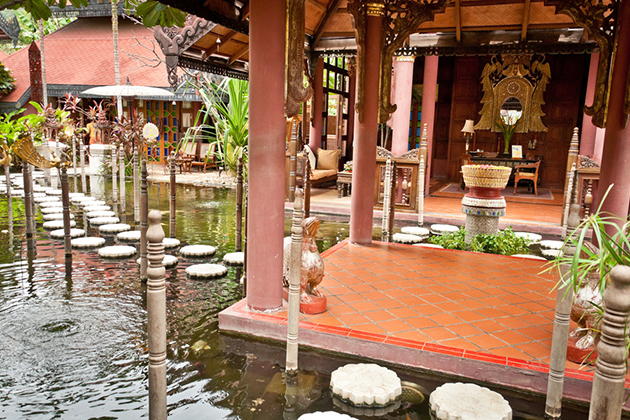 Necessary information
The clients need to remember that a 1.5% surcharge applies for payments made with credit cards. Please notice that the hotel will contact guests via email address to ask for a copy of the passport from the credit card holder and signature from the customer for the charge.