Shwe Indein Pagoda is situated in Indein village, on the western bank of the Inle Lake. Year by year, Indein village attracts thousands of tourists from Inle Lake tours coming to marvel at a huge number of ancient stupas and tranquil ambiance. In order to visit Shwe Indein Pagoda, tourists have to take 45-boat ride.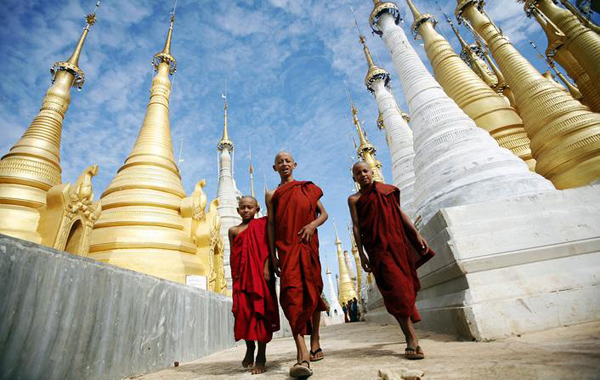 History of Shwe Indein Pagoda
From the 17th and 18th centuries, two Kings of Bagan empire: Narapatisithu and Anawrahta built many pagodas; one of them is Shwe Indein Pagoda.
Structure of Shwe Indein Pagoda
Shwe Indein pagoda is nestled on top of a hill. On the way to the pagoda, visitors can witness and stop at several stalls and vendors selling a wide range of items such as bags, longyis, shirts,…
The ancient site of Shwe Indein is believed to date back from the time of the Indian Emperor Asoka who sent out the monks of the country in the 3rd century BC across Asia to spread our the Buddhism. At the center of the pagoda, there is the Inn Thein Buddha image which was built by King Ashoka. Connecting with Inle Lake is the magnificent creek. On the creek, you can take a panorama view of paddy fields.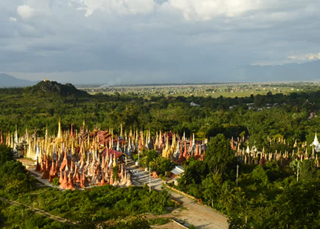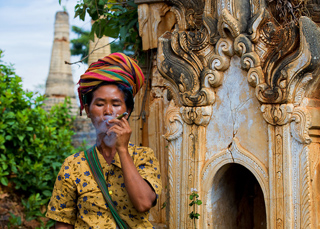 Travel Tips
Opening Hours: 8 am – 6 pm
The pagoda is filled with stores and shops
It takes 90 minutes to climb up Mt. Shwe U Daung.