There are various bookshops that visitors on  Myanmar tours may find interested in Pansodan Road, Yangon. The streets surrounding are filled with bookshops where tourists can seek for every kind of books from modern day classics to some printed several decades ago. These stores are truly ideal destinations for people seeking books about Myanmar. As to foreigners, there are many books written by Myanmar authors are becoming available in English prints for them to pick up.
Top 5 Most Popular Bookstores in Yangon
Bookworm Books
Bookworm Books have the widest selection of books in Myanmar at the best prices. The store stocked with fiction for all ages from preschoolers, through to teens and adults, as well as non-fiction on every topic imaginable, including history, science, geography, languages, arts and crafts, religion, sports, cooking and health. The bookshop also offers a very large discount section with hundreds of books at half price and even a large collection of second-hand books to pick up at a special bargain!
Address- I: No.S-5, 2nd floor, Waizayantar Shopping Centre, Waizayantar Road, Thingangyun Township
Address II: Block C Pearl Condo, Kaba Aye Pagoda Road, Bahan Township
Phone: 09421109960, 09780162900
Opening Hours: 9 am ~7 pm
Email: [email protected]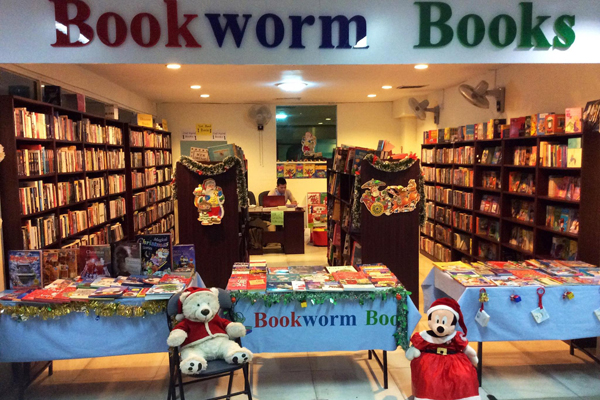 Innwa Books
Innwa Books is a well-known, centrally-located book store which has a decent (by Yangon standards) selection of English-language books and magazines. Compared to other bookstores in the Pansodan area, Innwa has a wider selection of English reference books and textbooks, also carry the latest issues of English magazines and publications such as Time, The Economist, Reader's Digest, National Geographic, Fortune, Marie Claire, The Oprah Magazine, Seventeen, Cosmopolitan, House Beautiful, and Cleo. The shop provides a good selection of English-text children's books as well.
Address: 301 Pansodan Road, Kyauktada Township
Opening Hours: 8:30 am ~ 7:30pm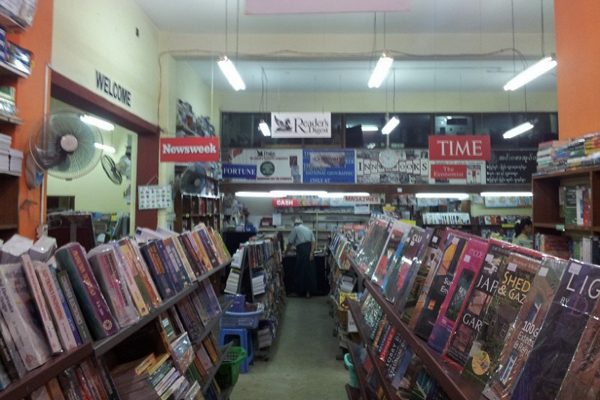 Monument Books
Monument Books offers a selection of books in a variety of other languages such as English, French and some Korean and Japanese, other than Myanmar. The stores carry a wide selection of books including and up-to-date range of popular fiction and non-fiction, children books, history of Myanmar and Southeast Asia. Travel, Cookery, Health, Parenting, Self-help, Religion, Art and Design and general reference books including dictionaries and atlases.
Address: 150 Dhamazedi Road, Bahan Township. 01537805, 01536306
Opening Hours: 8:30am ~ 8:30pm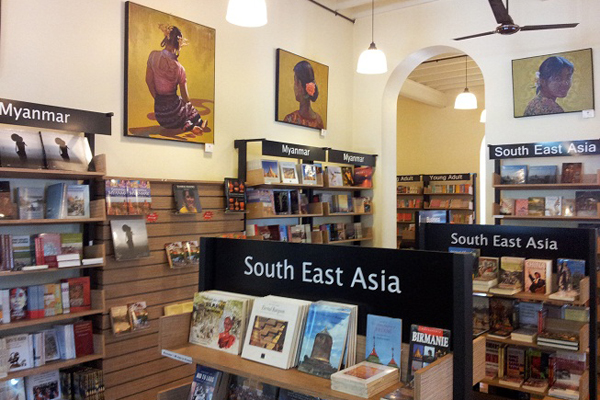 Bagan Book House
Bagan Book House is the place providing readers with the most complete selection of English-language books on Myanmar and Southeast Asia. This Yangon institution even includes tomes dating back to the 19th century.
Address: 37th Street, just south of Mahabandoola Road, Kyauktada Township
Opening Hours: 9am ~ 6:30pm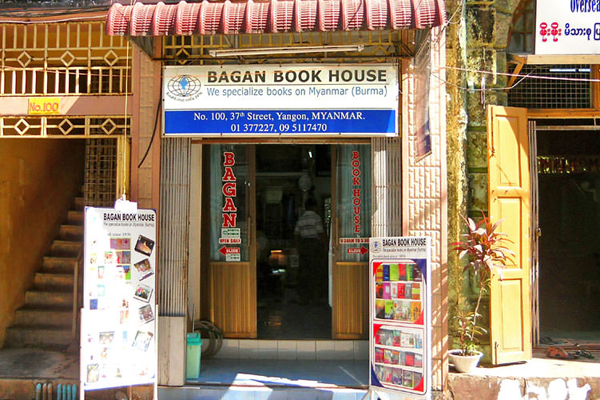 New Vision Books
Well stocked with English-language books about Myanmar and many second hand English language novels.
Address: 146A, 37th Street (between Anawhrahta and Mahabandoola Streets), Kyauktada Township
Opening Hours: 8:30am ~ 5pm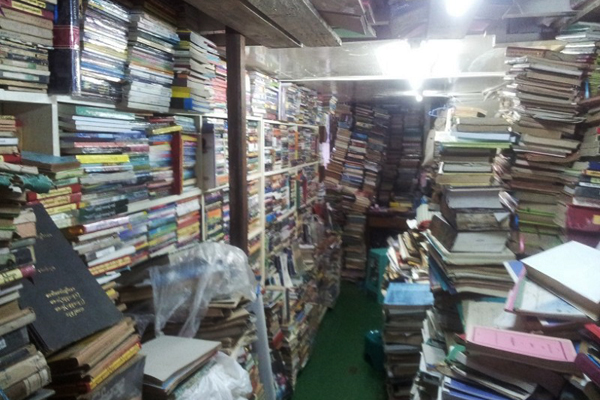 Recommended Top 5 Book Shops in Yangon
Ar Yone Thit Bookshops
Ar Yone Thit Bookshop lines the southern edge of Bogyoke Aung San Road, close to Central Hotel. This one has a good stock of English-language books such as Children's books and Comics business activities.
Address: 365 Bogyoke Aung San Road, Pabedan Township
Opening Hours: 9am ~ 6:30pm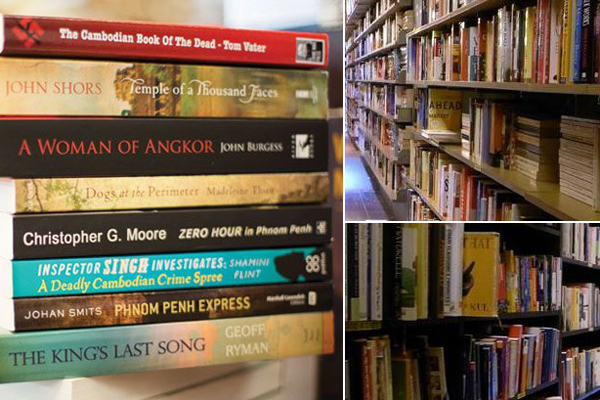 Myanmar Book Centre
Myanmar Book Centre specializes in books and periodicals on Myanmar (Burma), and all materials published in Burmese and other indigenous languages. Out-of-print and rare materials like old books and journals can be supplied in photocopy or digital formats, CD-ROM, etc.
There are two well-stocked book stores, the one downtown has slightly more choice than the store on Baho Road. The Baho Road branch also sells a range of Myanmar arts and crafts.
Address: Downtown Branch: Near the corner of Merchant and 35th Streets.
Baho Road Branch: Corner of Baho and Ahlone Roads.
Opening Hours: 9 am ~6 pm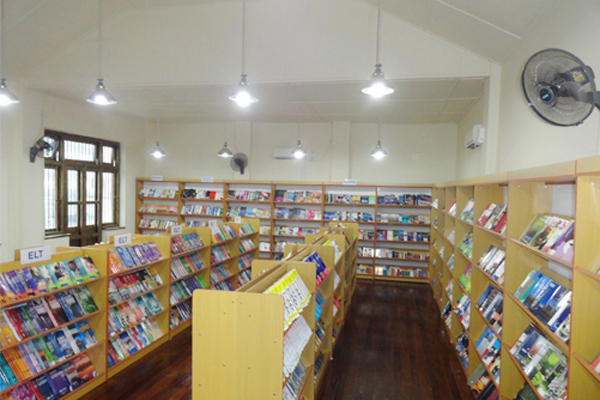 Tab Book Centre
TAB book center is one of the modern book centers in Myanmar where you can get interesting books in your Yangon tours. It stocks a variety of local and international books and covers Computer, Medicine, Business & Management, Art & Decoration, IGCSE, IELTS, TOFEL, SAT, Primary, Secondary, International Children Book and many more.
Address I: No.4015,4016,4017, 3rd Floor, Taw Win Centre, Dagon Township
Address II: Hleden Centre, Hleden Road, Kamayut Township
Opening Hours: 9 am ~9 pm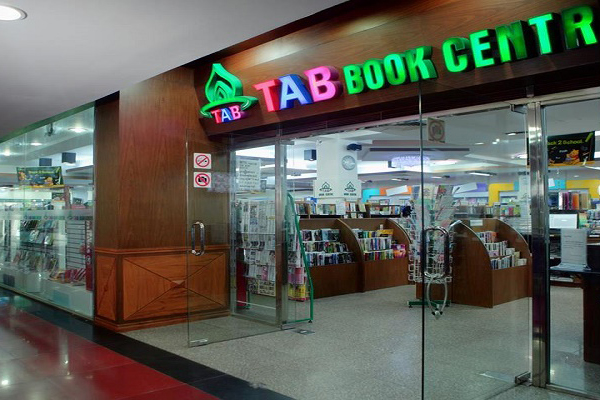 Popular Bookstore
Part of the same company as City Mart supermarkets, Popular Bookstores have a reasonable selection of English-language books.
Address: CityMart (Myaynigone and Junction Square)
Opening Hours: 9am ~ 10pm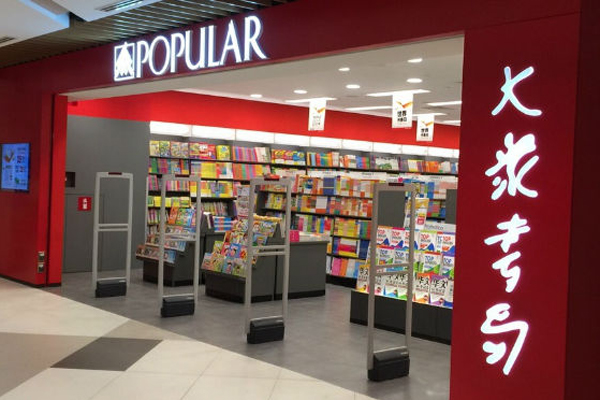 City Books & Music
Last but not least, City Books & Music is a great bookshop that you can visit in Yangon. It provides inspiration for the heart and soul through books and music that cater to local interests. This shop present to customers not only a wide selection of books but also various multimedia products across multiple genres and interests in the Myanmar language.
Address: CityMart (Myaynigone and Junction Square)
Opening Hours: 9am ~ 10pm