A trip to Myanmar is almost like a journey to the world of centuries-old stupas and the land of faith. Myanmar offers us thousands of chances to set your foot to explore loads of amazing things. Travel with us and discover the below top 10 free things to do and see in Myanmar which will include appealing attractions and sites.
Visit Chauk Htat Gyi Pagoda
A pagoda is a great place that costs you nothing to explore. Admittedly, Chauk Htat Gyi Pagoda is like no other and it is a place that promises to offers the best experience for Myanmar travel packages. The pagoda owns a blingy Buddha image with 65 meters long which is considered as one of the world's largest ones. Therefore, visiting Chauk Htat Gyi Pagoda is one of the best free and fun things to do and see in Myanmar.
Further information:
• Location: Shwegondaing Road, Tamwe Township
• How to get there: It is much more convenient to catch a taxi to reach the destination
• Opening hours: every day from 6 am to 8 pm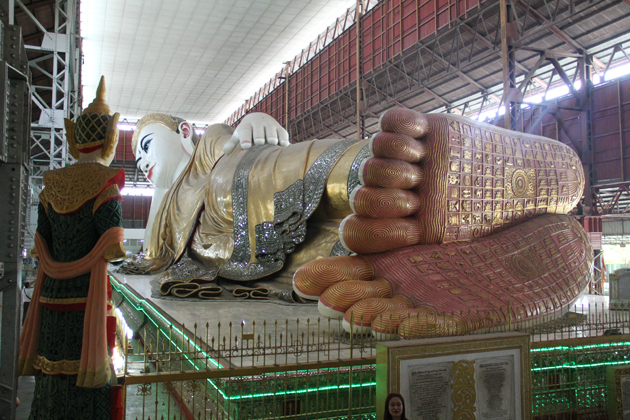 Discover Shwe Yaunghwe Kyaung
Shwe Yaunghwe Kyaung is a must-see place that should be included in your top free things to do and see in Myanmar. For thousands of reason, this monastery attracts an influx of visitors. Located around the world-known Inle Lake, the Shwe Yaunghwe Kyaung impresses visitors for its white-washed building. The interior is full of Buddha images.
Further information
• Location: North of Nyaungshwe
• How to get there: From Nyaungshwe, you can take your walk or cycle
• Opening hours: daily from 8 am to 6 pm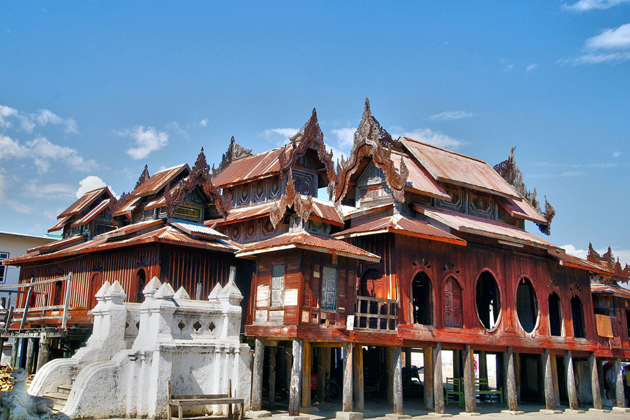 Explore Mahamuni Buddha Temple
Myanmar is highly renowned as the world of ancient and pagodas. Your trip to this fabulous country would not be complete without exploring the Mahamuni Buddha Temple. As one of the most venerated images of Burma's Buddha, it is a popular gathering place for flocks of pilgrims to come for worshiping, chanting or even dancing.
Further information
• Address: 82nd Street, Mandalay
• How to get there: you can reach the place by catching a taxi
• Opening hours: open daily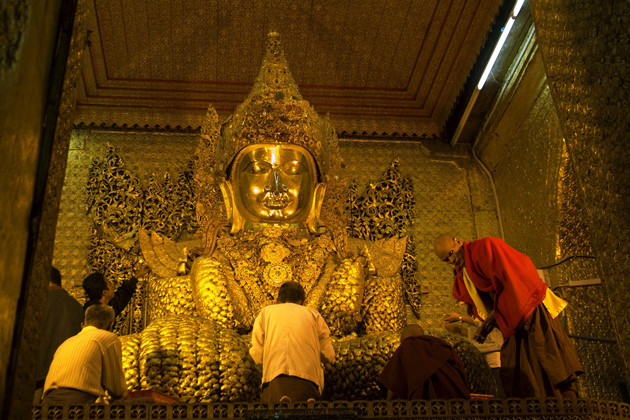 Colonial Yangon Walk
There is nothing heading to Colonial Yangon Walk – a typical image of Asia's British colonial city. This area is the home to the former High Court, the Port Authority and the Central Telegraph Office. Here, you will have an opportunity to marvel at massive red-brick shipping office and ancient hotels.
Further information:
Location: Sule Pagoda Road, Yangon
How to get there: You are advised to take a taxi to get Sule Pagoda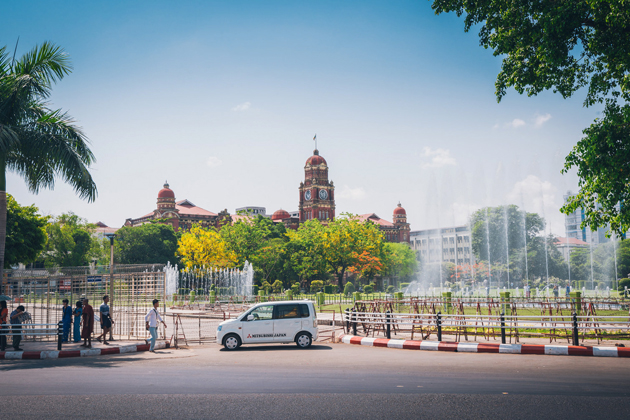 Lintha Village Walk
It is such a nice village to visit. With its own tranquility and peacefulness, you will create the most beautiful memories there. There is no better way to live to the fullest than watching the fisherman unloading their catch of sardines. For sure, Lintha Village Walk promises a great experience.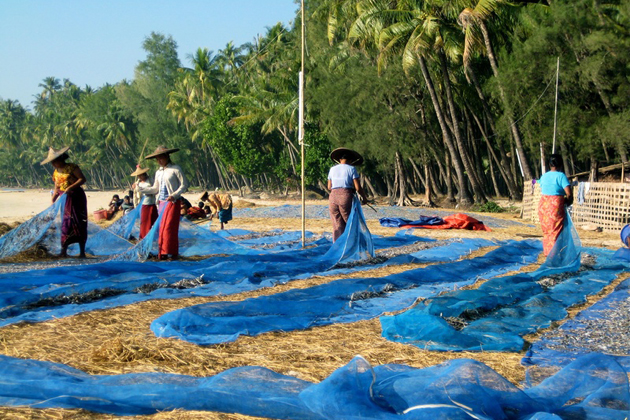 U Bein Bridge
U Bein Bridge stands out of the crowd as it is a perfect place of the area for enjoying the sunrise and witnessing local people's everyday life.
Further information
• Location: Thaung Tha Man Lake, Amarapura
• How to get there: It would be better to catch a taxi to get there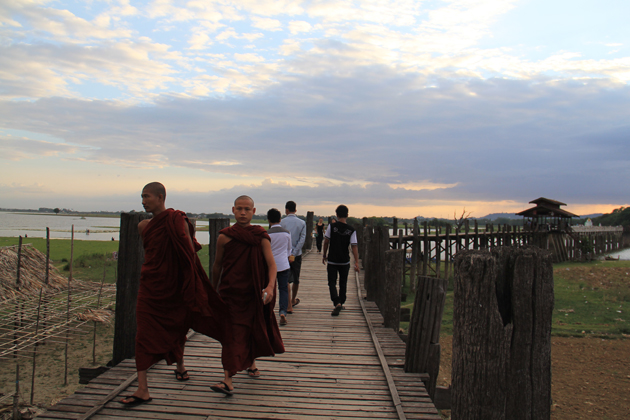 Marvel at beautiful Sule Pagoda and around
This is certainly an amazing place for those who are planning a budget trip to Yangon. Situated in the heart of downtown Yangon, the charm and attractiveness of the temple lie in its octagonal shape. It is a great idea to take the leisurely walk around the temple and admire large white obelisk, beautiful garden and Immanuel Baptist Church.
You might want to read: Sule Pagoda – The Iconic Pagoda of Yangon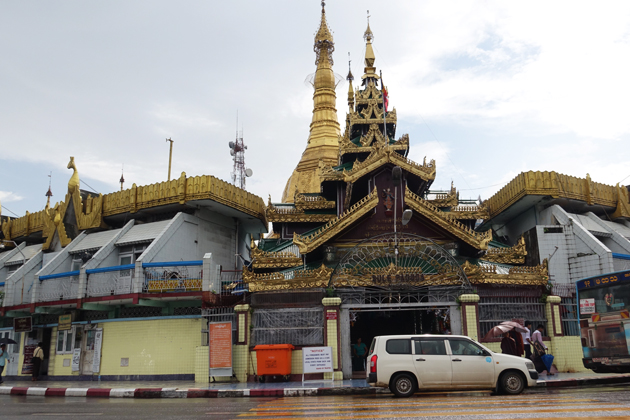 Kandawgyi Lake
Kandawgyi Lake is really worth a visit. You are advised to come to the lake when the dark comes. This is when the whole lake is lightened up and you can admire the beauty of the lake and scenery of the strong vitality of the region.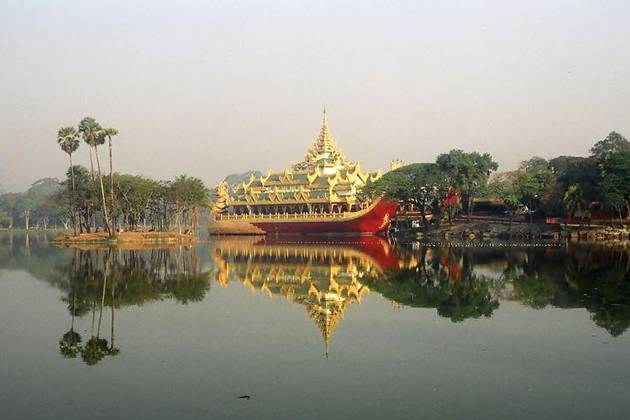 Kandawgyi Lake
Catch the sunset at Shwedagon Pagoda
As the biggest pagoda in Myanmar, Shwedagon Pagoda offers the best experience beyond your wildest dream. The pagoda is located on an elevated hill, so you can have a chance to capture a panoramic view of the whole region. Especially, do not miss to catch the sunset to see how it sparkles at night.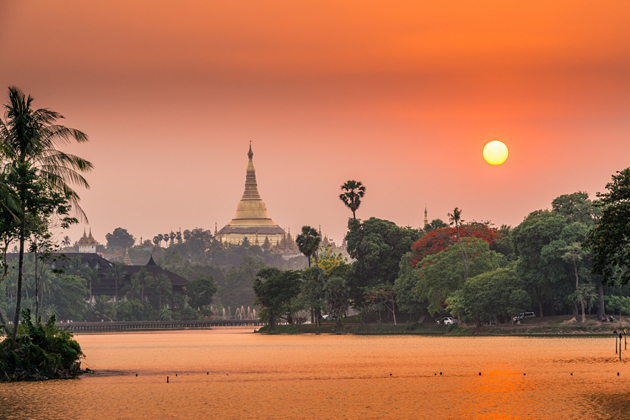 Head to Mrauk U Ruins
Mrauk U Ruins is a wonderful ancient civilization which is of significant importance. It is the home to 700 pagodas and temples. Come here and have a first-hand observation of the whole area, your trip will become unforgettable.