Like any other Asian countries, Myanmar has its own wealth of unique cultural traditions and idiosyncrasies. Some of these are intriguing, some require sensitivity, and some require tourists to pay notice. But overall, your Burma trips will be more memorable with cultural experiences.
Buddhism and religious courtesy
Buddhism plays an important role in the culture of  Myanmar and it spreads private and public life. In Myanmar, young people tend to take time in monastic education, and monks and nuns hold a well-regarded place in society. Thus, when traveling to Myanmar, visitors should not touch them. They always sit at the highest place available (for example at a table or on a bus –which often means on the roof); and they hold privileges such as the freedom of first-class travel on public transport, sometimes with their own reserved places.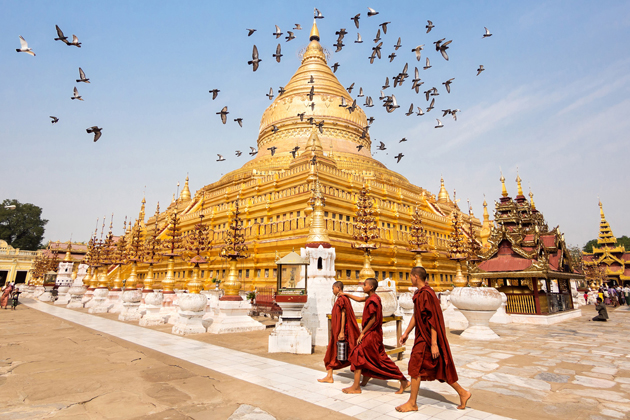 Other notices of proper religious manners
Revealing clothes is sometimes inappropriate, though there is an upward trend against Myanmar women. In terms of religious sites, legs and shoulders should always be covered.
Shoes and socks should be taken off before coming into any shrine, pagoda or monastery. It is also customary to remove shoes before entering private homes and many offices.
According to Myanmar culture, the head and feet are very crucial so no one including children should be touched on their head and feet should not be put on the table and used for pointing and touching.
Any public displays of affection should not be shown by couples.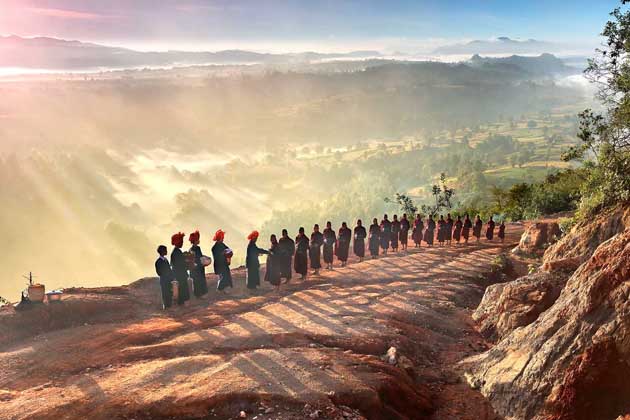 Daily life in Myanmar
Due to the lack of development, life in Myanmar exists at a very different pace than it does in many developed countries. It means that people are usually in much less of a hurry, and are more willing to stop to help. This also means that you may have to wait longer to be served – signs of impatience will not be taken well.
The daily life of Myanmar people usually starts earlier in the morning than most westerners are used to. Public transports are scheduled at 5 am and sometimes as their sole departure time. Nightlife is on the tip of the iceberg; however, it has just been a new trend in the big city.
In an aspect of daily conversation, like many Asian countries, saving face is very important to locals. This means raising voices or aggressive attitude is somewhat insensitive. Intriguingly, if you ask someone for their help, they will please to give you an answer though they may have no idea.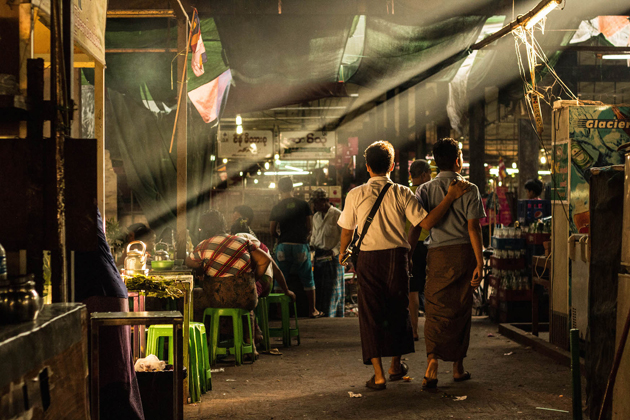 Politic issues
Undergoing substantial reform, it is quite open to mention politics in public places. Nowadays, Myanmar has been following demography under the lead of Aung San Suu Kyi party. Nevertheless, some sensitive areas you should bear in mind to avoid such as inter-ethnic and religious conflict. You may encounter some anti-Muslim sentiment who still have conflicts with Buddhists; although, in daily life, the groups live harmoniously and peaceably together.