Located near a roundabout in the northeast of Bagan, the Nyaung U market is one of the main tourist attractions in Bagan. It enchants visitors by its unique and lively atmosphere with colorful displays of fruit, flowers, and textiles, etc. It would be ideal to spend a part to learn about local culture in this market instead of visiting the endless temple-hopping here.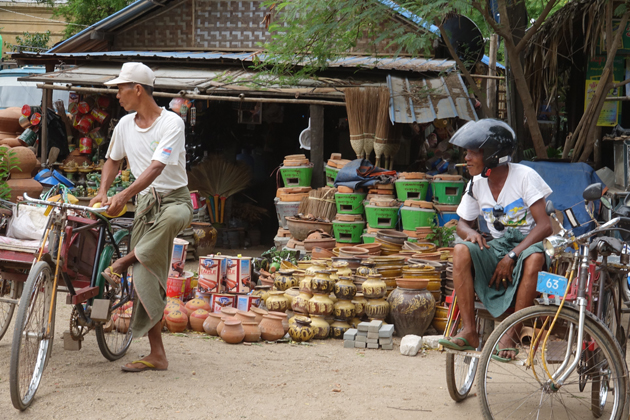 What to Explore in Nyaung U Market
Nyaung U market is not too far from the Shwezigon Temple, which is known as one of the most famous pagodas in Myanmar. Like any other road in this country, the one to Nyaung U market is dirty but it is really a must-see market so that a little dirt is not a big problem with ones who prepare themselves a pair of good shoes. Moreover, you can easily reach the place by e-bike, horse cart or local taxi from the airport at a reasonable price.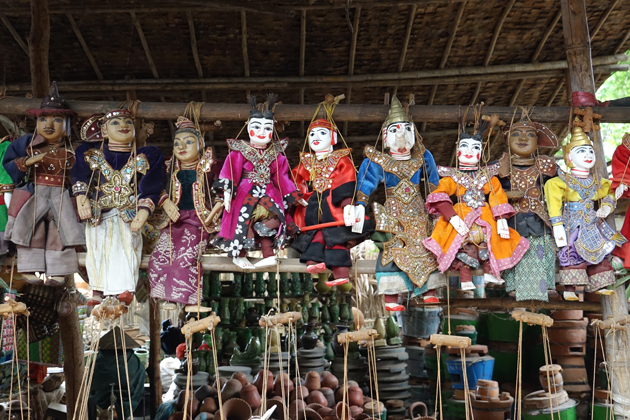 During the visit to this countryside market on Bagan tours, tourists have chances to witness the way the locals conduct their daily lives and immerse themselves into the unique cultures such as finding out how craters create a work of art by turning a block of plain wood, smelling the scents of local rice or encountering friendly and hospitable residents wearing longyi and daubing with Thanaka. Nyaung U market consists of various sections selling assorted goods, thus, you can find almost every distinct item of each region ranging from the traditional longyi to different kinds of clothes or from the rattan item to the special tea leaves – one of the country's specialties. There also has a wet market with fresh veggies, fine rice or fish. It is rather necessary to shop around and bargain.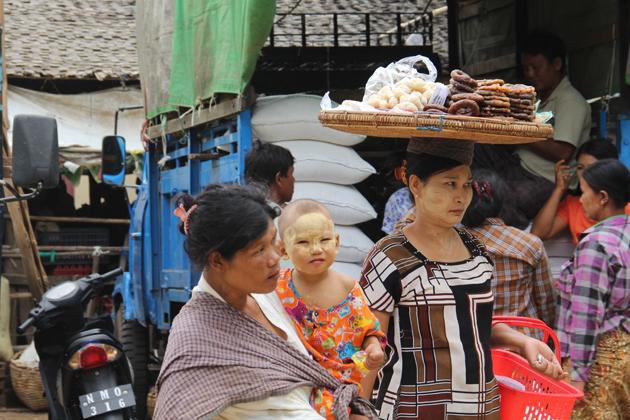 If you're going to have your own journey to Myanmar, or just being off one day in your Myanmar vacation, don't hesitate to zip through the breathtaking countryside to Nyaung with a camera to explore and save your own experiences of this local market.
How to Get to Nyaung U Market
Located near the roundabout at the end of the main road, which is not too far from Shwezigon Pagoda, you can get to Nyaung U Market easily by bike, electric bike, horse cart or local taxi from your hotel.