Known as one of the authentic golf destinations in Asia, there are more than 80 golf courses in Myanmar for golf travelers to join in. Most of them are based in Yangon and built during the British colony but still in their best condition.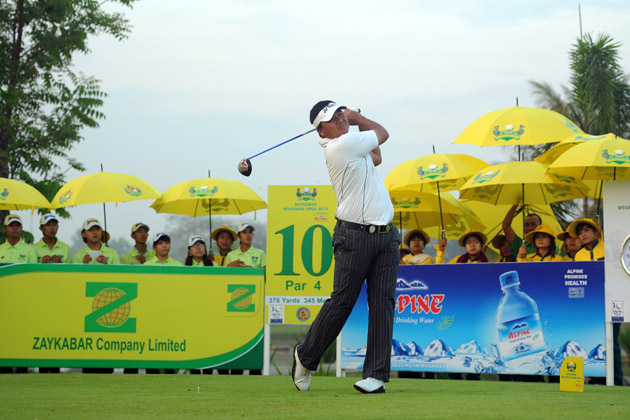 Check out top 5 most famous Burma golf clubs for a perfect Myanmar golf tour:
Top 5 Most Famous Myanmar Golf Courses
Pun Hlaing Golf Club
Located in the vast area of Pun Hlaing Estate which is considered as a small community where people live and enjoy outdoor activities as a vital part of the lifestyle. The 18 holes and 7012 yards designed- course may be a challenge for both beginners and professional players. Many of the fairways are integrated with amazing surroundings such as lakes and waterways which makes sure that your experience could not be better. Spa and Beauty Salon, Horizon Café and Oasis Bistro are also the features of this most favorite Yangon golf club. Situated 12 km in the west of the old capital Yangon, you can also enjoy the panoramic views of the city and the world-famous Shwedagon Pagoda.
Facilities
– Spa and Beauty Salon
– Horizon Café
– Oasis Bistro
Address: Pun Hlaing Estate, Hlaing Thaya, Yangon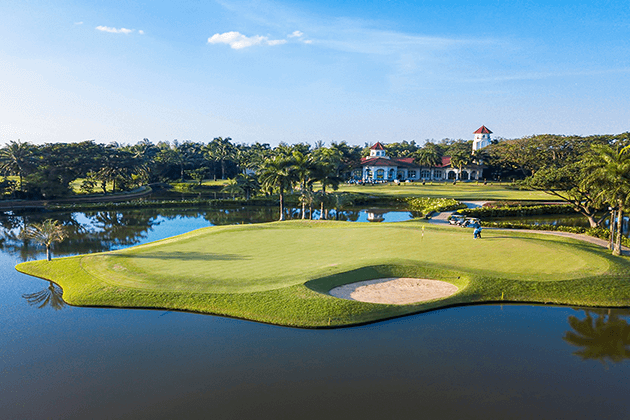 Yangon City Golf Club
About 40 minutes driving to the north from the center of Yangon, Yangon City Golf club is a famous golf course in Yangon which includes two 18-hole courses: Silver and Myakantha. The first one is first built in 1994 with 7000 yards piece of land. The second course was opened 2 years later with 6208 yards piece of land. The golf club is also known for hosting the Asia PGA tour in 1998 and 1999.
Facilities:
– Clubhouse
– Pro shop
– Restaurant
Address: Kha Yae Pin St, Da Nyin Gone Ward, Insein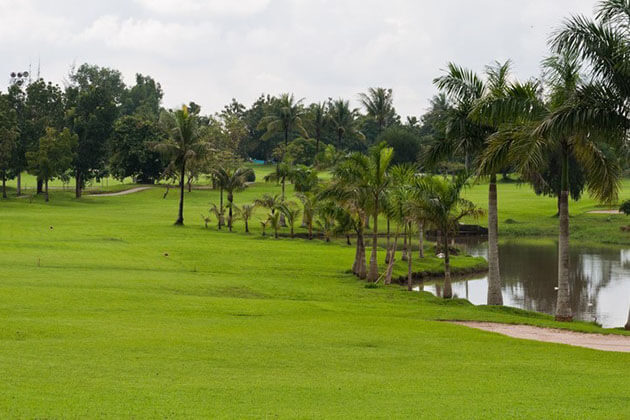 Royal Mingalardon Golf and Country Club
About 20 kilometers from the center of Yangon and 6 kilometers from the Yangon International Airport. Royal Mingalardon Golf  & Country Club is one of the best golf courses in Myanmar that meets international standards. Established in 1995, the course stretches to a large area with 18-hole and 7200 yards course giving players a good golf course surrounded by the beauty aside.
Facilities
– Clubhouse
– Restaurant
– Pro shop
– Beauty and Reflexology
Address: No.(3) Main Road, No(1) Mingalardon Garden City, Chit Tee Gone Ward, Mingalardon, Yangon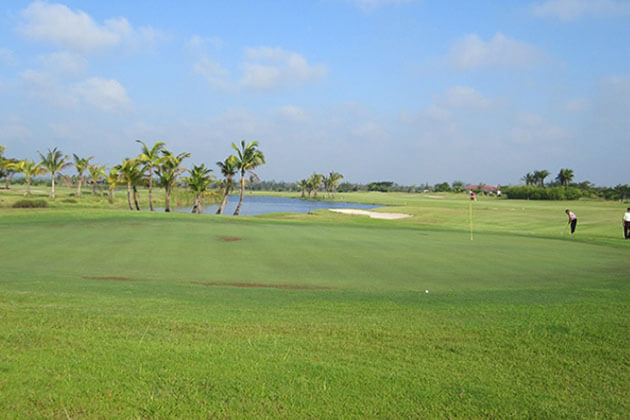 Aye Thar Yar Golf Resort
Located on the foot of Taunggyi Hill, it takes you a 20-minute drive from the northeast from Inle Lake to reach Aye Thar Yar Golf Resort – one of the top Myanmar golf courses. With an altitude of 3000 feet above sea level, the course is surrounded by stunning mountains and valleys hence gives you a mesmerizing destination to escape from the heat of summer.
Facilities
– Pro shop
– Restaurant
– Driving range
– Practice bunkers
– Putting greens
– Two-storey clubhouses
Address: Pyi Htaung Su Road, Aye Thar Yar, Taunggyi, Southern Shan State, 11221 Taunggyi, Myanmar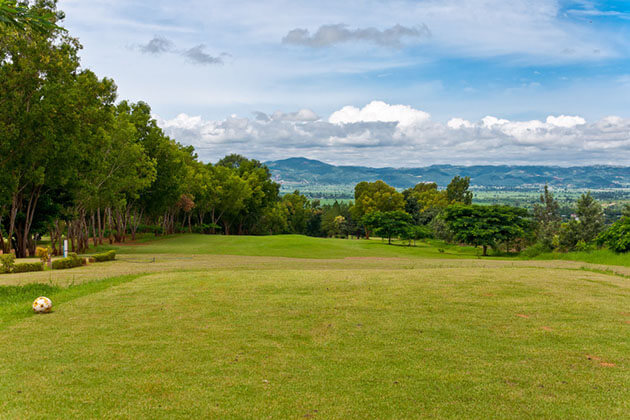 Bagan Nyaung Oo Golf Club
Located adjacent to Bagan Resort hotel in the back of the historical area, Bagan Golf Resort is the best Myanmar golf course for those who want to play golf in the pure magical scenery. This famous golf course consists of 18 holes and 7417 yards providing a fantastic view to famous ancient temples in Bagan built in the 11th century.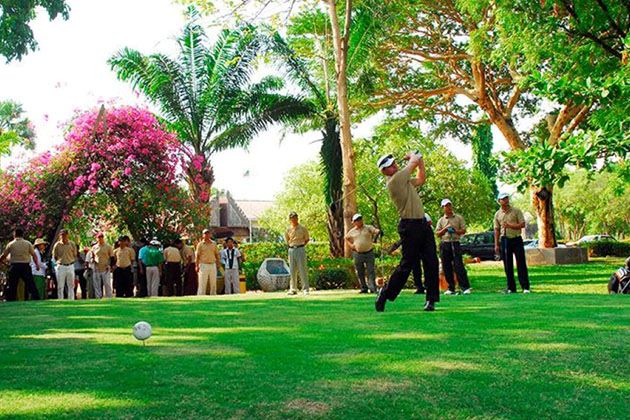 Recommended Golf Clubs in Myanmar
Ye Dagon Taung Golf Club
About 30-minute drive to the west of Mandalay, Ye Dagon Taung Golf Club located at the foot of the Ye Dagon Taung mountain next to a waterfall. Thanks to the nice location, the club is one of the most beautiful golf clubs in the area.
Facilities
– Restaurant and bars
– Golf shop
– Caddies/Clubs available, no carts.
Address: Yay Ta Gun Taung Golf Club, (Water Fall), Pathain Gyi Township, Mandalay