This half-day Mandalay city tour delivers you a chance to experience the sights and sounds of Mandalay including the most well-revered religious monuments Mahamuni Pagoda, the Golden Palace Monastery, the world's largest book made of marble and the handicraft village…
General Information
Location: Mandalay, Myanmar
Duration: 4 hours – half day (approx.)
Start/End: Pick up and drop off at your hotel in Mandalay
Tour Type: Sightseeing & Experience
Category: Mandalay tours
Experience this Half-Day Mandalay City Tour With:
Guides: hand-picked best tour guides with deep knowledge & humor (English speaking guides, other languages upon request)
Drivers: polite,  friendly, responsible, reliable with many years of driving experience
Vehicles: comfortable, spacious, air-conditioned & clean
Please note that every element of the tour below can be tailored. Tell us your specific interest and we will be happy to make adjustments for you. This inquiry is totally free and you are under no obligation! 
Mingalaba! Welcome to Mandalay, the cultural center of Myanmar!
Today, your Mandalay city tour starts with the first visit to Mahamuni Pagoda – one of the most sacred religious monuments in Myanmar. Dating back to 1758, the Buddha image inside the pagoda is considered the most highly reversed image in the country.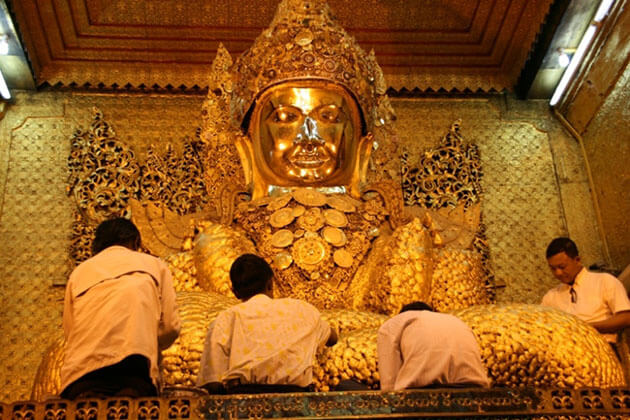 After that, you will explore the Shwenandaw Monastery, a superb example of a traditional wooden building of Burma. Constructed in the 19th century by a China jade merchant, the monastery enshrines many impressive wood carvings and a number of admirable works of art that worth to explore.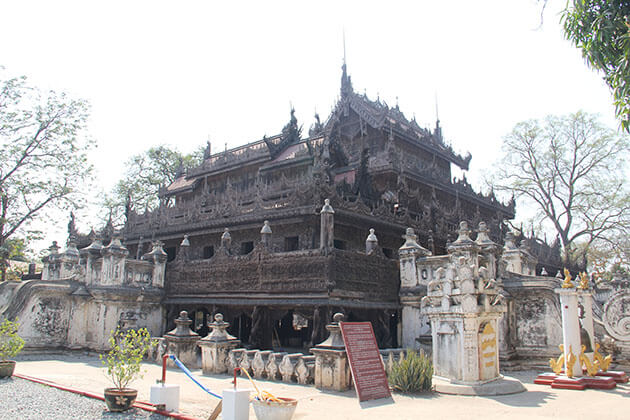 Highlight your Mandalay city tour with the next visit to Kuthodaw Pagoda –  a complex of a gilded pagoda and hundreds of shrines. It is also well-known as the world's largest book which made of 726 marble slabs inscribed with Buddhist teaching.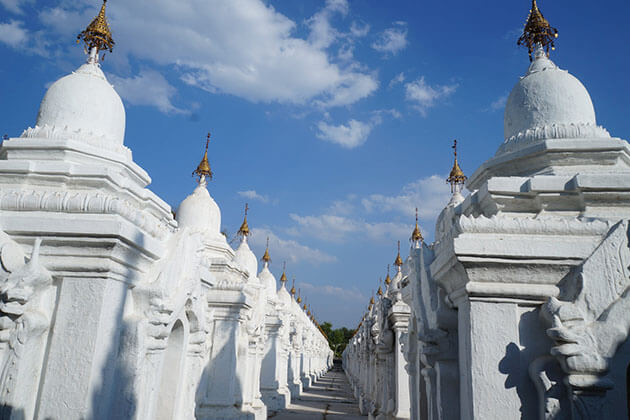 What's a better way to gain local insight than visiting a traditional handloom silk workshop, a Kalaga tapestries craftsmen's shop to observe the handmade weaving in the region? Take this chance to learn how clever artisans create beautiful textiles.
Finally, fulfill your tour Mandalay by a drive to Mandalay Hill – a natural watchtower to capture the panoramic view of the city. Trip ends. Thank you for making your Mandalay city tour with Go Myanmar Tours!