There is no better way to steep in Mrauk U's long-established culture and history than pay a visit to Yadanar Man Aung Pagoda which is best-known as one of the five most venerable pagodas of Mrauk U namely Yadanar Man Aung, Sakkya Man Aung, Mingalar Man Aung, Lawka Man Aung, and Zeenat Man Aung.
Situated to the east side of Yadanarpon Pagoda, this place is special in its own way. Erected in A.D. 1652 with its octagonal shape, the pagoda has become an integral part of the cultural and spiritual life of people of the home country. With a visit to this amazing place in tours Myanmar, you can have a chance to marvel at its fabulous architecture with a height of 180 feet and a width of 54 feet. A bit further to the northwest corner of the pagoda lies a white cave which is 54 feet long, 10 feet high and 13 wide.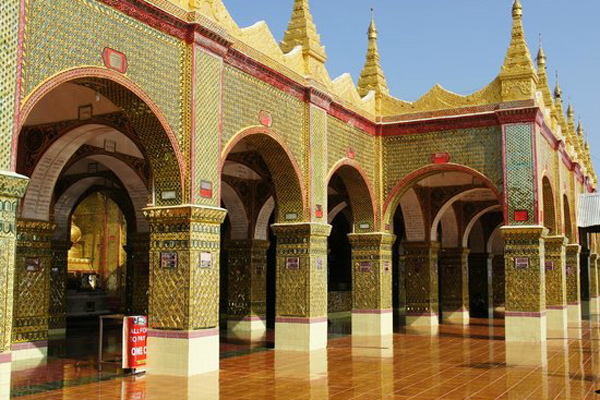 Have existed for a long time, Yadanar Man Aung Pagoda has been closely attached with history, culture, and tradition of the Mrauk U reign in which there were archeries competitions, horse and elephant competitions. For thousands of reason, the pagoda is highly valued as one of the five most revered 'Man' paya of Mrauk U. One more remarkable feature that belongs to Yadanar Man Aung Pagoda lies in a huge collection of seventeen smaller pagodas surrounding the main one which was erected with a view to paying respect to the royal family.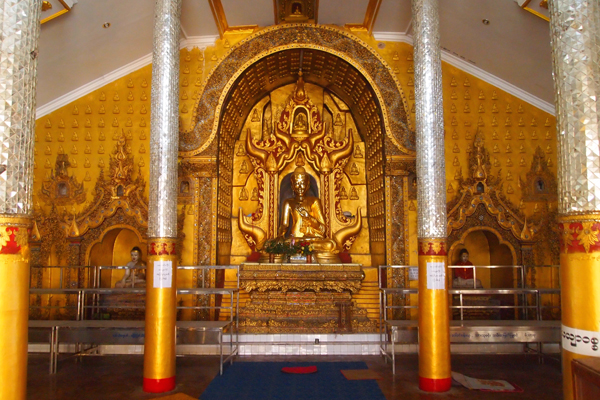 With an outstanding height of around 200 feet, the main pagoda is roundish. However, an unexpected event had come involving its destruction during World War Two. As one of the most important and popular religious sites in Myanmar, the pagoda was renovated later based on its initial structure. With no glamorous decoration, the pagoda still allures visitors for its entrance in which the wall illustrates stone lions guarding the pagodas.