Lately, Yangon, the biggest city of Myanmar has been among the list of Top 12 Asia's well-known cities, voted by Theculturetrip.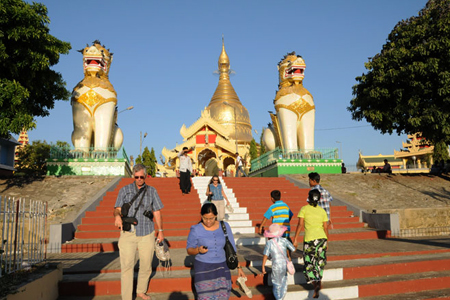 The Asia city boasts countless cultural values, diverse cuisine or rich natural landscape and ancient masterpieces. It is no doubt that Yangon will be a fascinating destination for those who're keen on exploring the local customs and traditions.
In Yangon, tourists will be immersed in the urban life of Burmese. By train passing over the city, you get a chance to visit markets, green rice paddies, villages, and witness vendors with flowers for sale, locals carrying their vegetables in all streets.
A famous tourist destination that you should not miss in Yangon tours is Shwedagon pagoda – one of the most sacred pagodas in Asia which is teamed with unique streets of colorful pictures.
In addition, Theculturetrip also put other Asia's cities in this list such as Georgetown (Malaysia); Bandar Seri Begawan (Brunei); Chiang Mai (Thailand); Tokyo (Japan); Yogyakarta (Indonesia)…