Sunny, dry weather and clear blue sky have come back to Yangon in December. This month retains the utter fall of temperatures with daily highs of 32°C. However, there is a great expectation that it can exceed 34°C or even fall below 29°C in at least 1 of the day of the month. The daylight intervals are minimal or unnoticeable as the difference between the shortest and the longest day of the month is only 3 minutes. The shortest day is 11 hours and 06 minutes long and the longest day is 11 hours and 10 minutes long with an average length of 11 hours and 08 minutes.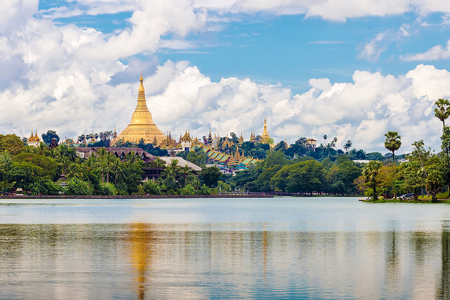 Generally, Yangon weather virtually receives no rain in December. Some observed precipitation is 14%. Only 1 day is estimated to receive rains during the month.
Yangon will be drenched in the dry air with a considerable 9 hours and 17 minutes of glaring sunlight per day. It is sunny approximately 84.3% of daylight hours and cloudy 15.7% of daylight hours. The sun is absent approximately 1 hour and 43 minutes per day due to the cloud and gaze.
December is one of the best times to visit Yangon as it falls in Myanmar's cool season when this country can become extremely busy during this time, so plan your tours in Yangon well in advance in order to avoid any inconvenience like uncomfortable hotels or high-priced services.