Have you ever eaten tea leaf instead of drinking tea? Have you seen men wearing skirts as their casual clothes? Or have you joined a festival in which people splash water on others with pots, water guns or bamboo tube…. If not, why don't spend your summer vacation enjoying as well as gaining these experiences on your own in the Land of Golden Pagodas in Southeast Asia?
Here are just several experiences we got on the way heading to Myanmar. You, of course, can choose your own way of experiencing Burmese culture, life, and locals in your Myanmar vacation.
#1. Enjoy the tea leaf salad
It is likely that you cannot find in any other countries where people eat tea instead of drinking it as in Myanmar. Tea leaves salad is one of the most famous and delicious dishes in this peaceful land. After preliminarily processed, tea leaves are mixed with sliced-tomatoes, threaded-cabbage, kinds of beans, garlic and chili which later make up a special salad, driving people to enjoy the most natural taste of Burmese dishes.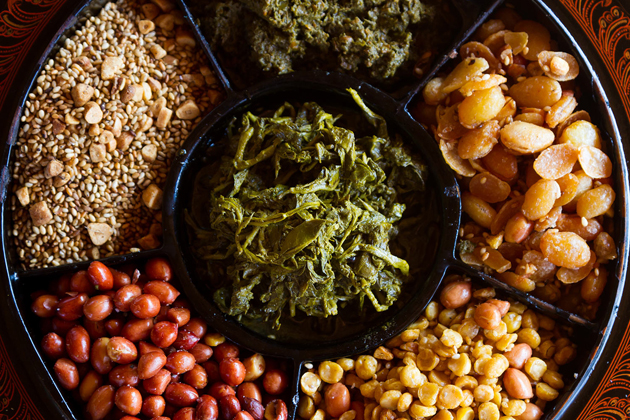 #2. Sail down and admire the view of the Irrawaddy river
Having another name as Ayeyarwady, this north-south directed flowing river is the longest one of Myanmar. The primeval beauty of nature combining with the peaceful life speed on both sides of the river brings the people sitting on the boat a feeling of relaxation. It would be a shame to visit Myanmar without experiencing a day on this tranquil river.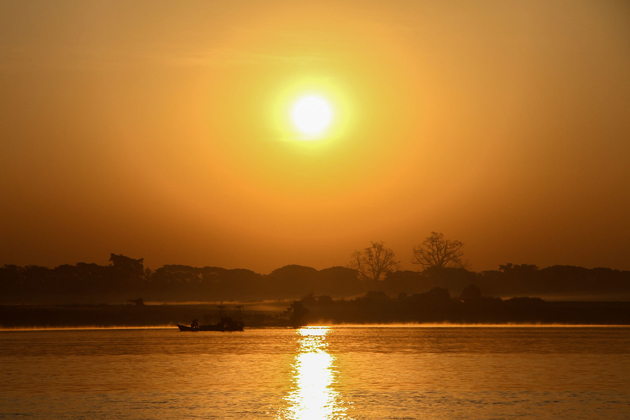 #3. Go on a pilgrimage to a Buddhist church (Pagoda)
There exists a number of sacred Buddhist holy places for pilgrimage or sightseeing such as Kyaiktiyo church, with the nearby Golden Rock – a stone being likely to roll down the cliffs but still holding an absolute balance over years thanks to the Buddha's strand of hair stored in the tower. Moreover, visiting the monks who spend their whole life to find out the mystery of immortality and going inside the huge Buddha statue in Mawlamyine are considered to be must-not-miss experiences when traveling to Myanmar.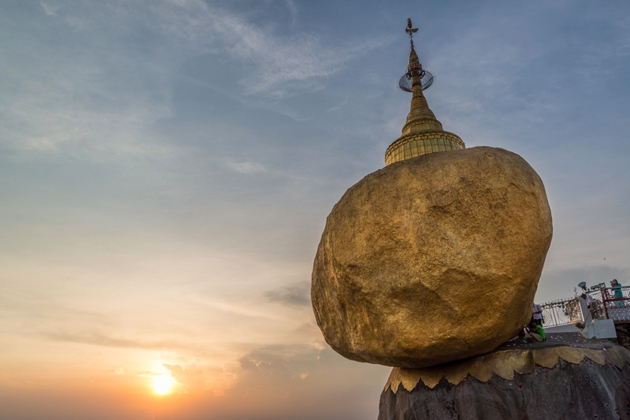 #4. Take part in the Nat festival
Nat is the god of Burmese folk belief. On the day of the feast, locals will offer offerings and dance around the person being into a trance – the one who is believed to have the god inside his mind. Don't pass up the chance of enjoying the majestic Nat festival in August every year on the Popa Mountain, Taungbyone.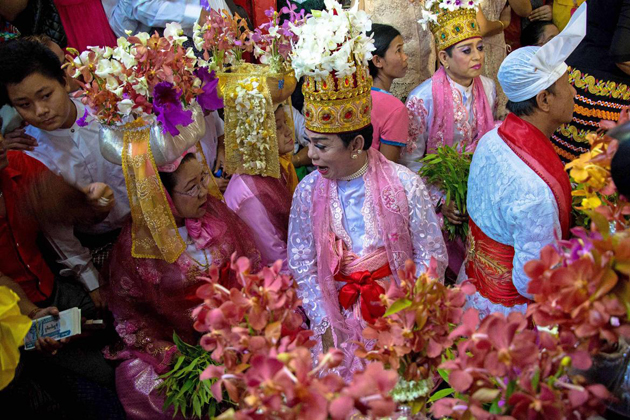 #5. Get Thanaka make-up powder
Every morning, Burmese women and children apply a thin layer of a fine powder ground from the bark of a wooden apple tree – a fragrant plant of sandalwood to protect the skin and make them look beautiful. It's commonly known as Myanmar thanaka make-up powder. At first glance, you may be surprised, but it's actually the secret from nature to keep the skin cool and smooth under the hot weather all day long.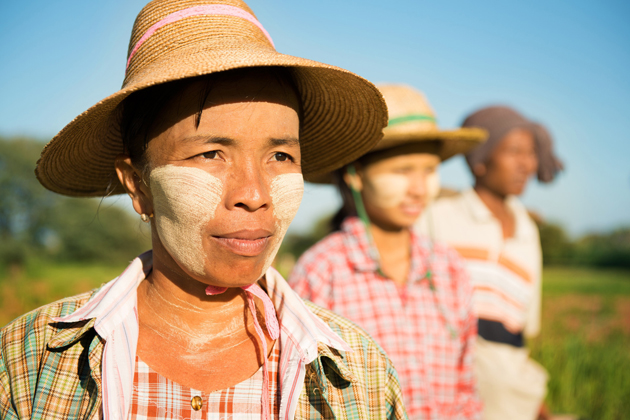 #6. Get mannered with Longyi
Longyi is a traditional costume for both men and women in Myanmar. Men prefer one dark color Longyi, rolling around at the waist level and lacing in the front while women are more mannered with colorful patterns. If you have applied Thanaka on your face, the next step will be trying on a Longyi to act as a local Myanmar.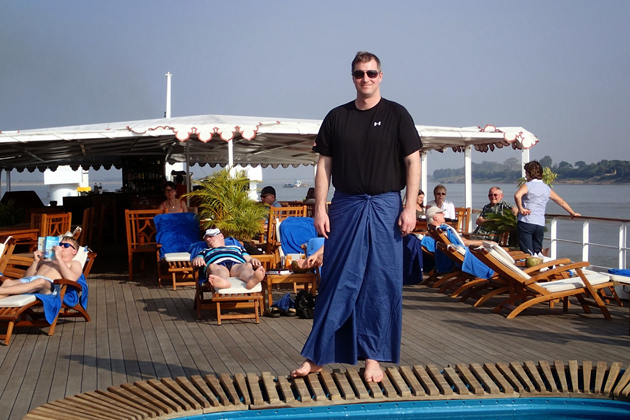 #7. Savor with "Chocolate of Myanmar"
Known as "Chocolate of Myanmar", the jelly palm candies are sprinkled on a little sesame or pure white threaded coconut. This makes an addicted dish to anyone who has tried, being an expected kind of food after the main meal.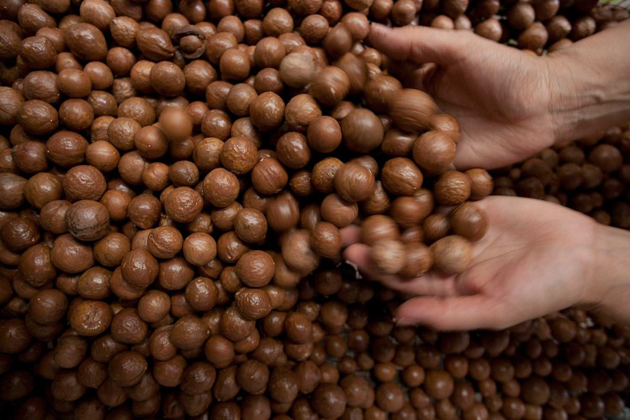 #8. Sip on Tan-ye wine
Being a can-not-be confusing taste with any kinds of any other place, Tan-ye seems to be a particular wine of Burma. If you notice the images of locals with the ladders in the palm forest, it is the time they cut the jars to get water, take home for fermentation and produce a kind of wine called Tan-ye.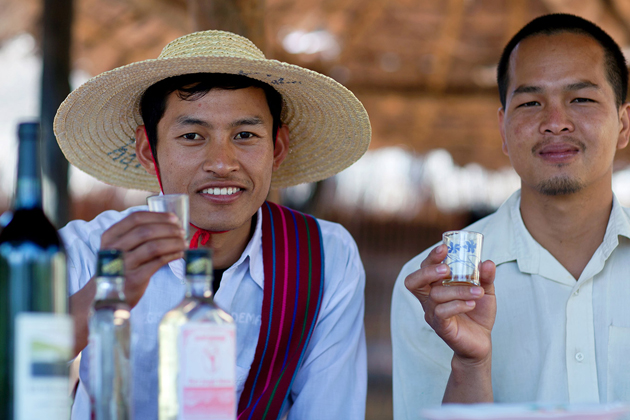 #9. Wandering around a local market
The scenes of laborers being hurry with their work together with the noise of customers bargaining for products create a crowding and bustling market. Give yourself a chance to explore the specifics of Burma rural markets, where you can admire a blend of different colors and flavors, from the smell of mild herbal shampoo to the sweet scent of leftovers or the fresh smell of fish…
#10. Joining the Thingyan festival
Taking place in April, when it is hottest in the year, Myanmar water festival is not only the occasion when people express their respect to Buddha but also is the time people play and splash water on each other. The most festive atmosphere is in Mandalay, where people even prepare water guns and take advantage of anything which can hold water and constantly splash water to the others, even strangers.