According to the Ministry of Hotel and Tourism, the number of foreign tourists in Bagan will increase significantly this year. As one of the major tourist attractions in Myanmar, Bagan attracted 250,000 tourists visited the region last year.
The visitors between this January and September reached 200,000 and the year's total was expected to hit 300,000.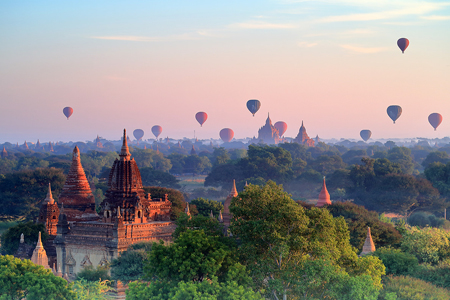 The peak season in Bagan starts in September. Sight-seeing sites in Bagan are filled with tourists. Twenty cruise ships entered the country last year and tour agencies are planning for 25 this year to create more chances for visitors to take Bagan tour packages to set foot on the wonderland.
Meanwhile, the culture ministry has been trying to designate Bagan as a World Heritage Site since 2014 with many workshops and forums held.