Moeyungyi Wetland Wildlife Sanctuary, not very far away from the center of the Bago town, is an ideal place in southern Myanmar for picnickers, naturalists, botanists, and bird-watchers or those who want peace, silence and tranquility, and dream of city escape.
Moeyungyi Wetland Wildlife Sanctuary, established in 1896, used to be a reservoir which changed naturally into a wetland with the extent of 40 square miles.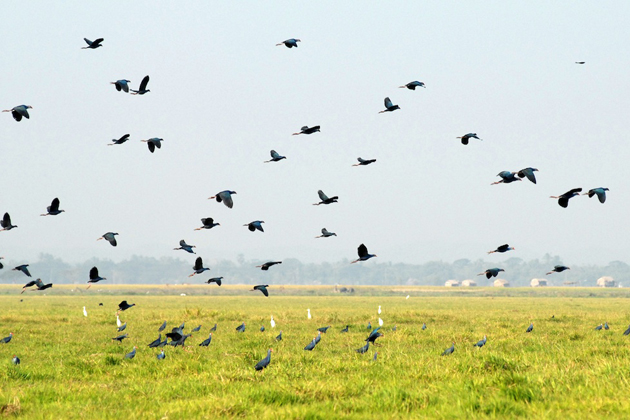 What to explore the Moeyungyi Wetland Wildlife Sanctuary?
During your natural expedition to Moeyungyi Wetland Wildlife Sanctuary, you will have an opportunity to appreciate over 42 waterbird species, and 33 shorebird species as well as more than twenty species of aquatic grass and herb (Emergent macrophytes) especially Kaing grasslands, the most suitable breeding ground for water birds.
In addition to watching hundreds of resident and migratory water birds, tourists can study wetland environment by boat. What a good way to commune with nature! One more fascinating feature is that unlike Hlawga Wildlife Park, another must-see attraction for Myanmar ecotourism, Moe Yun Gyi offers sweet little bungalows where visitors can have a very special overnight and then it is really nice to wake up in the middle of the different bird songs in the middle of the wetland. Besides, an open-air restaurant with a huge menu of Chinese and Myanmar food options as well as plenty of cold Myanmar beer is available.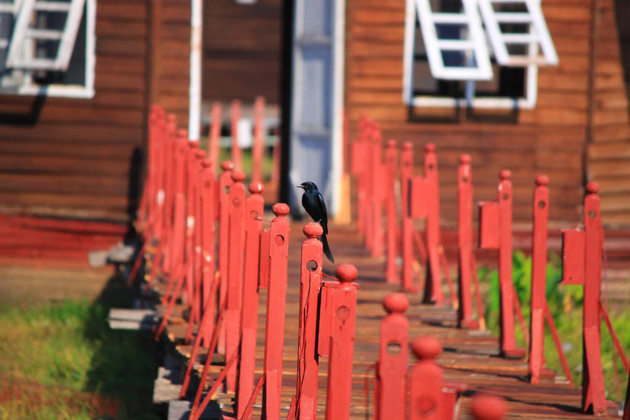 How to get to Moeyungyi Wetland Wildlife Sanctuary?
The best way is to drive a car from Yangon as this sanctuary is located on the Yangon – Bago – Pyinpongyi -Mandalay Road, about 112 km, about a 2-hour drive away from Yangon. Therefore, it is highly recommended that you should book a Myanmar Eco Tour – 7 Days to have a logical trip.
Final words!
Moeyungyi Wetland Wildlife Sanctuary will definitely bring you a precious opportunity to escape from the stuffy and hectic pace of the city and see the countryside. So, come visit!