If nightlife in Yangon brings visitors an opportunity to relish a vibrant atmosphere, Mandalay nightlife has inclined towards cultural activities. The unique features of this city as it comes alive at sunset are likely its own version of the 'West End' with the Moustache Brothers, who combine comedy, tradition and political commentary as well as enthralling puppet shows, and live music concerts performed by talented Burmese artists. Although Mandalay has very limited options when it comes to nighttime entertainment and drinking as the city does not have pubs and bars, visitors in a Mandalay tour still find some fascinating destinations for an evening out on the town.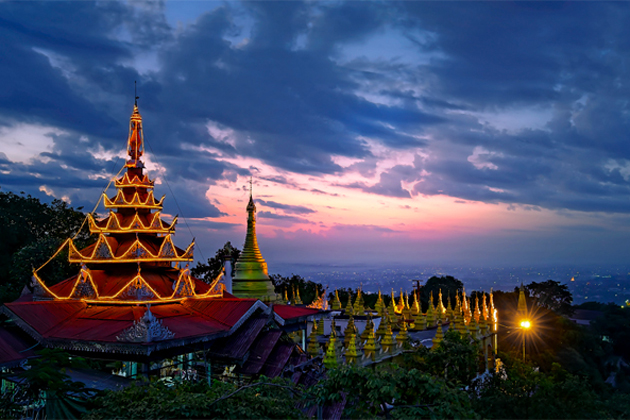 Best Things to Do at Night in Mandalay
Enjoy a Beer Party
Some beer stations open-air and decorated with metal or plastic chairs and tables are Yunan 3 (62nd Street between 36th and 37th streets) with excellent barbeque and Chinese specialties, White House (Corner of 27th and 74th Streets), a favorite destination of the backpacker crowds, and Super 81 (Corner of 81st and 29th Streets) preferred by most local people. In general, prices are very reasonable, with the whole package of food and drinks costing no more than MMK6000, which is around $5.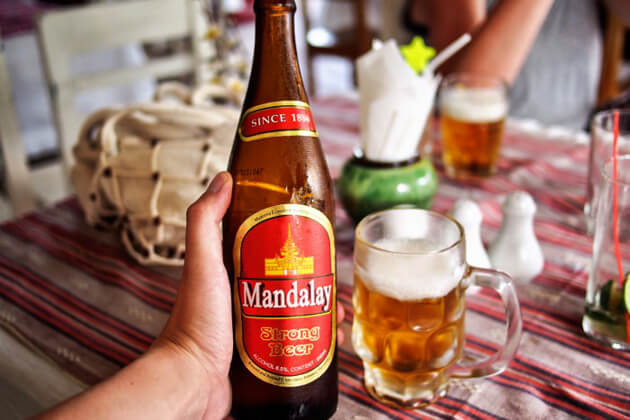 Watch Mandalay Culture Shows
As we have mentioned before, in terms of recreational activities, Mandalay nightlife is famous for awesome art performances. In addition to Moustache Brothers' Show (at 39 Street) which often starts from 20:30 with the admission fee around $7, visitors can enjoy Mandalay Marionettes and Culture Show around 8:30 pm at 66th Street with the admission fee around $8. If you would like to buy some beautiful things for your beloved, some souvenirs shops are available at several local markets.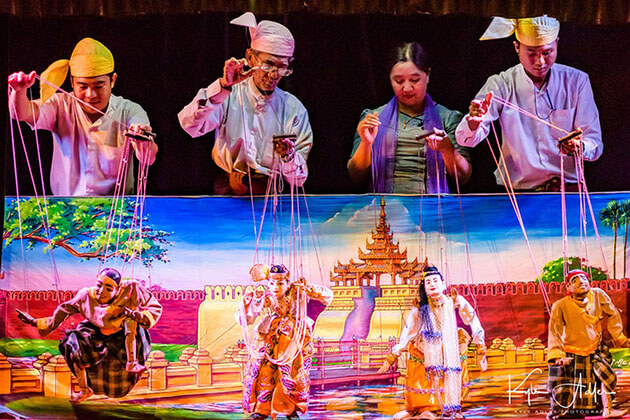 Cherish your Mandalay Nightlife at Kipling Lounge in Mandalay Hill Resort
The Kipling Lounge is another place that you would love to spend your nightlife while you are in Mandalay. Here you can enjoy a variety of drinks with patrons live music nightly.
Opening Hours: 15:00 – 23:30
Mandalay Nightlife Travel Tips
Final word!
Whether nightlife in Bagan, Mandalay or Yangon, each one of these experiences is unique in their own way, and each offers something slightly different from the next, therefore pick your nightspot carefully. Regardless of who you are or where you are from, nightlife in Yangon, Bagan, and Mandalay will not make you disappointed. Take a Myanmar classic tour – 8 Days to explore the vibrant nightlife in these alluring cities.
Take your time and expect impressive local art performances.