Together with the extraordinary land, a mix of British colonial architecture, modern high-rises, and gilded Buddhist pagodas year after year. Yangon nightlife experiences are one of the principal reasons why so many tourists in Burma tours hope to soak up. What better to enjoy the city's vibrant nightlife as it comes alive at sunset, grab a beverage from the bar and then tap your toes to melodious music while sipping on your favorite drink!
Yangon Nightlife Attractions
There was a time, not too long ago, when an 11 o'clock curfew was applied to all Burmese people, all streets became completely tranquil and boring. Nevertheless, this rule has been changed in recent years. Typically, one of the places that visitors cannot ignore during their trips in Yangon is "19th Street" located in Chinatown, where you can engage in drinking parties until 3 a.m.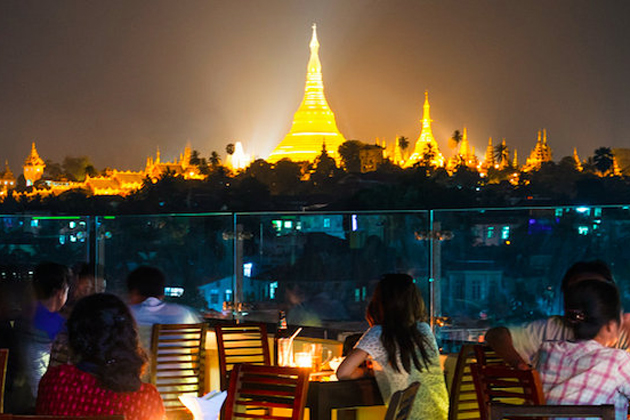 As night falls over Yangon, the smell of food wafts down narrow alleyways, and people finish work and spill out onto the streets. It is also the time when market stalls and streets will be filled up with buoyant residents sharing curries, rice, noodles, and seasonal broth. Then, this melting-pot city becomes vibrant with not only Myanmar girls and boys but also foreign visitors especially those who are eager to have a Yangon's nightlife experience at least once in their life. Although Myanmar men are not really interested in drinking, Yangon streets are still full of locals laughing totally enjoying themselves.
Night Food Heaven in Yangon
Great eating places can be found in Chinatown, centered around 19th Street and Mahabandoola Road. This is a popular place you can dump into hundreds of delicious and unique cuisine from all over Asia. Besides, visitors can explore these Burmese traditional street-side snacks, drinks and desserts at the Night Market along Strand Road. As mentioned before, the 19th Street is absolutely a colorful and atmospheric place to find inexpensive local beers and cocktails. What a fascinating street to soak up Yangon's atmosphere at night.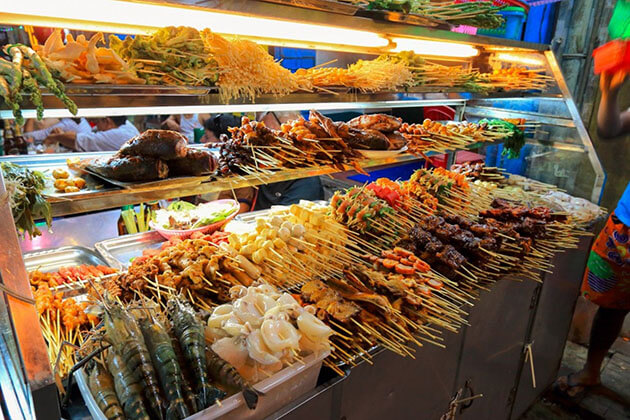 Bars & Clubs in Yangon
An increasing number of dynamics bars and disco clubs in Yangon make the city's nightlife flourishing. Unlike some independent night-time establishments, most five-star hotels in Yangon also have a bar attached that tends to close between 01:00 or 03:00 in order to satisfy visitors who are keen on all-night parties. There are also entertainment plazas including karaoke, fashion shows, and some venues have unique dance performances of skilled and talented Burmese dancers. Some best bars and clubs in Yangon are Strand Bar, Union Bar and Grill, Penthouse, Vista Bar, and etc.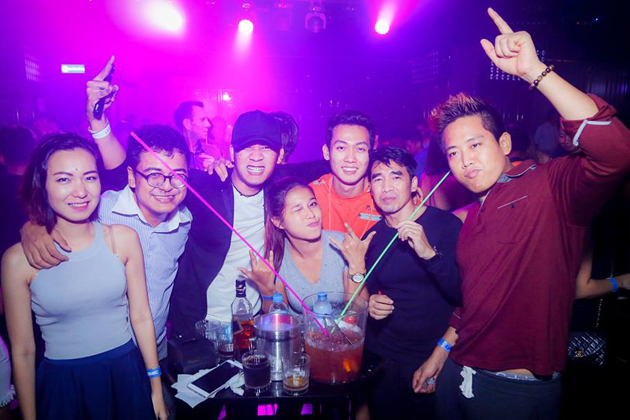 Stopping into a famous barbecue restaurant for a feast of Burmese cuisine, or seafood, and vegetables served with authentic dipping sauces as well as losing yourself in the bustle of Yangon as well and the enthralling music and dance performances will surely make your Yangon tour perfectly.