Myanmar, like any other country in Asia, offers visitors a ton of things to do, see, and taste. Apart from traditional culture, the nightclub, karaoke, and massage in Myanmar is an amazing undercover secret for gentlemen to experience once in Myanmar tours. Myanmar at night is when you will encounter many pretty and beautiful smiles when taking a stroll through the streets, bars, discos, nightclubs, and massage parlors. Though the traditional culture does not encourage massage and karaoke business, you are still able to find interesting places to reward yourself a comfortable relaxation. And, Myanmar nightlife is something better than what you expected.
We understand that you may be worried about the ongoing outbreak of coronavirus in China. Myanmar, in contrast, is one of the singular countries in Asia Coronavirus cannot reach & safe to travel. See what makes them stronger!
Nightclub In Myanmar
Still, if 10:00 pm is not what you want to end up your day, we offer you various nightclubs in Myanmar where you will keep your eyes open to soak into the loud music beats inside your heart. Nevertheless, drugs and prostitution are not allowed to be public in any Myanmar nightclubs. Therefore, you should not use these substances during your vacation. Below are top nightclubs where you will have a best Yangon nightlife
Pioneer Club
Located in the Ahlone road in Yangon International Hotel Complex, Pioneer is probably the most famous nightclub in Yangon. The entry fee is $5 and it includes a drink, normally is beer. This club is an interesting place among tourists, locals.
Opening hours: 21:00 pm – 4:00 am
Address: Yangon International Hotel Complex, No.330, Ahlone Road, Yangon, Myanmar
Phone: 09 510 8635
Dj Bar
Located aside Inya Lake Hotel, Dj Bar is one of the top 3 greatest nightclubs in Yangon which offers you free entry fees and the latest updated music. The club is divided into two sections: one is the large dance floor and one is the seating area.
Opening hours: 10:00 pm – 2:00 am
Address: Dusit Inya Lake Hotel Compound, 37 Kabar Aye Pagoda Road.
Phone: 09 519 8565
Club 5 Music club – Parkroyal Hotel
Club 5 Music Club is situated inside Parkroyal Hotel. Like other luxury bars in Yangon, Club 5 delivers you the best services with expensive drinks. If you come here alone, it is better to have a seat in the central circular bar where you can meet and make friends with many people. Remember that if you are not the Parkroyal Hotel resident, you are required to pay $10 for the admission fee.
Opening hours: every day until 1:00 am
Address: 33, Alan Pya Pagoda Road, Dagon, Yangon, Myanmar
Phone: +95 1250 388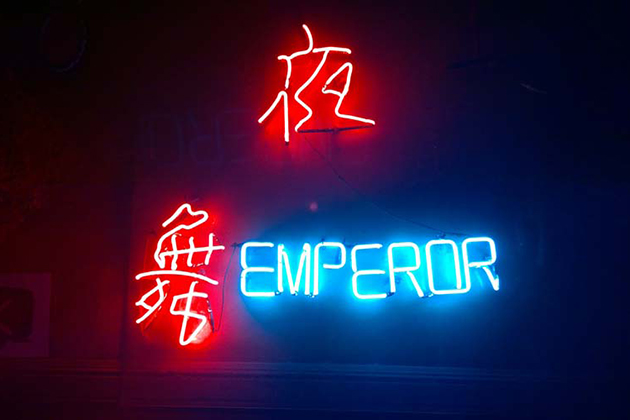 Myanmar Massage 
Myanmar massage is popular in most developed cities in the country. There are several types of body massage in Myanmar characterized by a conception of relaxation and another type is much like "torturing". Don't be surprised, traditional Burmese massage using a lot of pressure on your body to stretch your muscle. Notwithstanding this therapy, you can still reward yourself in beauty spas with the best service under the skillful hands of the staff with traditional Thanakha oil to remove stress. Once visiting Myanmar, this is a worthy experience that should not be missed. Body massage is easy to find in Myanmar. Depending on your demands and budget, you can choose the service that suits you most. Below, we highlight several destinations where you can enjoy this fantastic treatment.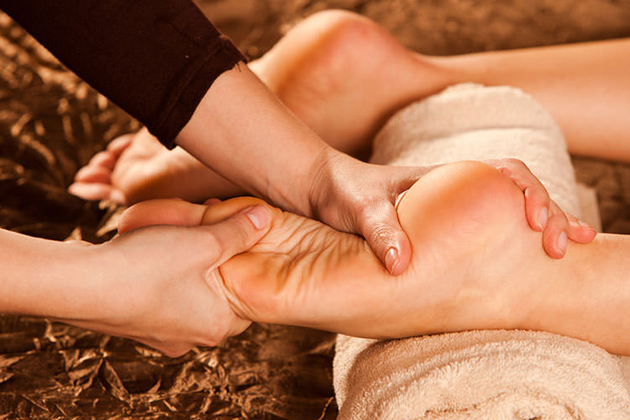 Happy Ending Massage in Yangon
Parami Hotel
The Parami Hotel has become widely known among the local people and foreign tourists with its full massage treatments using herbal oil with mind, body, and soul spa package. The service price arranges at 25USD for a 1-hour session and 32USD for one and a half hours.
Address: No.2, Parami Road, Mayangon Township, Yangon.
Minoli Beauty Spa
Located in downtown Yangon, the Minoli Beauty Spa is quite new and thus its facilities and service are all good. In addition to the flexible service, you can also talk with the girl who gives you the massage service.
Massage price: 15000 kyats for 1 hour and 20000 kyats for 2 hours.
Address: No 59, 44th street (lower block), Botahtaung Township, Yangon.
My Time Spa from RGN City Lodge
Situated on the 6th floor in RGN City Lorge, My Time Spa is highly recommended for gentlemen to get the high-quality service experienced with masseur girls.
Address: 6th floor, RGN City Lorge, No 142/C, Min Yả Kyaw Swar Road, Lanmadaw Township
Phone: 0 42 00 33 409
Shwe Gone Daing (3rd and 5th floor)
This hotel delivers you with both traditional and oil massage with high-quality service in a clean and tidy room. However, the oil price is quite expensive with 38000 MMK for each session.
Address: Shwegondaing Rd, Yangon, Myanmar.
Phone: +95 1 552 583
Cherry Hill Hotel
Massage price: 35 USD
Address: No.520/4 (A), Kabar Aye Pagoda Road, Shwe Gon Taing, Bahan Township Yangon.
Happy Ending Massage in Mandalay
Royal Mandalay
Address: Beside the Ocean Super Center
Dynasty
One session: 1000o Kyat
Address: Between 25th & 26th Street
Aroma
One session: 10000 Kyat
Address: Between 30 & 31 Street
Myanmar Karaoke
If you love to have a close space to relax with not too many people, Karaoke in Myanmar is an ideal choice. Myanmar Karaoke will always treat you as if you are the king and provide you with the best service. Over the past few years, karaoke has developed and quickly become an industry of Myanmar. Hence, karaoke bars can be found in many cities in Myanmar. However, you should notice that no prostitution or drug is permitted in any karaokes in Myanmar.
Emperor Club and KTV
Emperor club and KTV is considered one of the most upper-class prostitution venues in Yangon where is popular with not only local people but also travelers from Yangon tours. The entry fee is 5000 kyats let you enjoy fashion shows.
Opening hours: every day from 7:00 pm to midnight
Address: Shwedagon Pagoda Rd, Yangon
Phone: 01 240 600
JJ Entertainment Center
Like the conception of Emperor, JJ Entertainment Center also organizes a fashion show full of young girls for all customers to watch.
Opening hours: 9:00 pm – 3:00 am
Address: 4th floor, Mingalar Mon Market, Yae Twin Gone Ward, Set Yon Road, Yangon
Phone: 012018899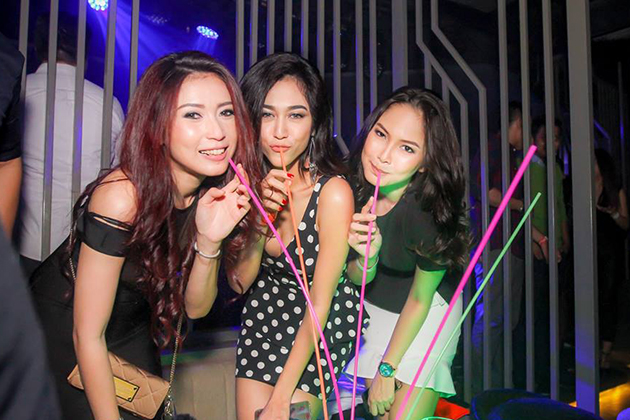 Myanmar Red Light District
Being a country rich in Buddhist culture, prostitution is illegal in Myanmar. For gentlemen who wish to have a sensuous night with a beautiful chick, it is hard to find a girl in any destinations throughout the country.
So, follow these above essential guides, getting a girl for sex in Myanmar is not encouraged. To find out more, go here for further special information to have the best vacation in Myanmar.