Myanmar people seem to know how to live well. They open late in the morning, about 8-9 am, and close soon in the evening at 9 p.m. Therefore, the atmosphere in the streets seems a bit sad and gloomy making Myanmar nightlife might a bit tedious than other countries in the region.
Now everything is slowly changing since locals get wealthier and more tourists to come in Myanmar. In each city like Yangon, Mandalay, Bagan and so on, life at night is a bit different.
A Myanmar nightlife will be uncompleted without drinks. With the reasonable price and the percentage of alcohol, local beer is quite popular for locals and tourists (prices range from K700-K3000). In this article, check out the best things to do and places to drink with your friends on your Myanmar tour.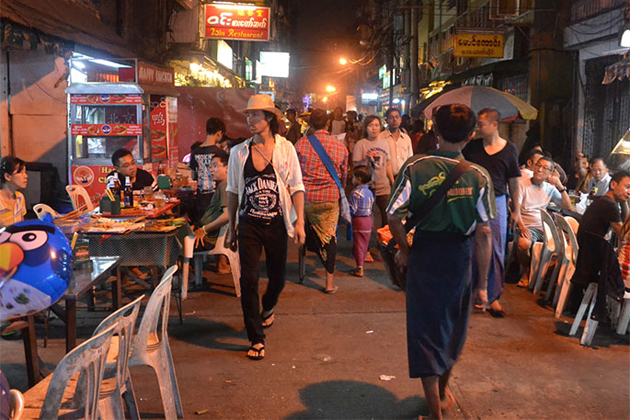 Not like Yangon where tourists can much more easily find out bars or discos, even beer station with good music, Bagan nightlife provides its people a more charming night time with riverside restaurants, watching-sunset dinners. People still go drinking in bars located in luxury restaurants or hotels with regular traditional puppet shows and music.
Besides bars or nightclubs in hotels, there are entertainment venues that include karaoke, fashion shows, and traditional dance performance. Some nightlife venues in Yangon tend to close early, for example, 9-11p.m at beer station.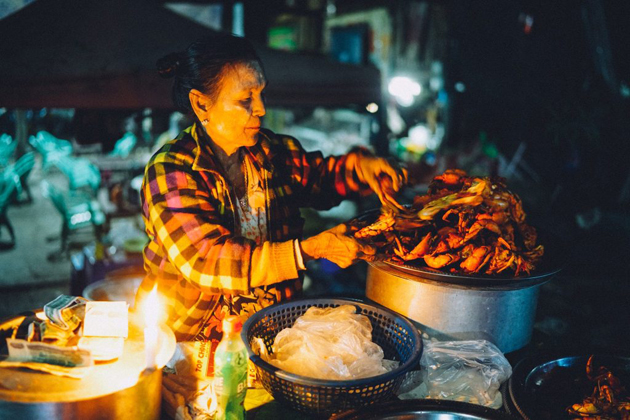 Types Of Drink For A Jazzy Myanmar Nightlife 
It will be much more exciting if you have some beer to cherish your Myanmar nightlife. Some name of the local brand: Myanmar Beer, Gagon Beer, Mandalay Beer.
Myanmar Rum and Mandalay Rum with good taste and good price are also good choices for a party night. These drinks cost less than K1000, cheaper than beers.
Toddy (htan ye) is a kind of local brew, which is fermented from the sap of locally grown palm trees. This drink is one of the –must-try drinks in Myanmar.
If you want to taste some wine, you can enjoy at western-style bars and hotels. Or make a tour to visit Myanmar vineyards near Inle Lake.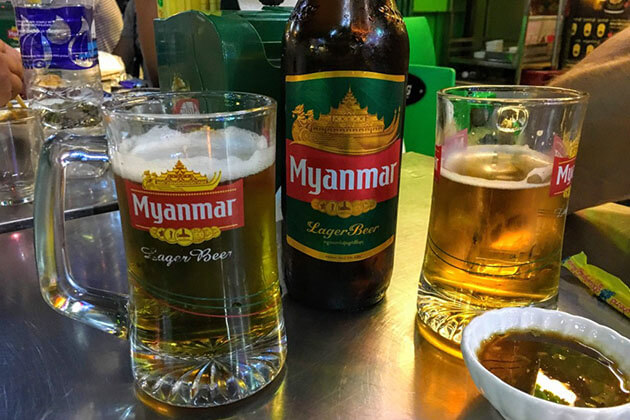 Myanmar Nightlife In Yangon
Things to do and see at night in Yangon
Catch Sunset at Shwedagon Pagoda and watch how it sparkles at night
Shwedagon Pagoda is one of the must-see attractions in Yangon, Myanmar. Your Myanmar nightlife will not complete without visiting Shwedagon Pagoda, the highest symbol of people's devotion in Myanmar, which enshrines 8 hair strings of Buddist.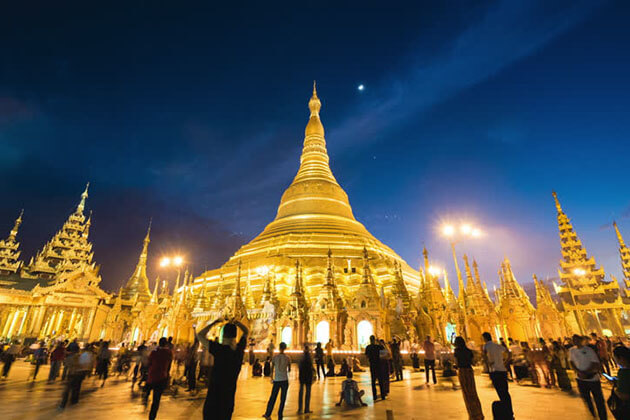 Visit Anawrahta Road Night Market
The Anawrahta Road Night Market is one of the busiest central night market in the city and unique atmosphere. The market starts before sunset. You will be mesmerized by the roadside food stalls of things such as skewered meat, sausages, chicken legs, chicken feet, seafood, pork intestine, and fresh fruits.
Enjoy Yangon nightlife at Inya Lake
Inya Lake is the largest lake in Yangon hosts numerous activities and restaurants and located far from to the north of Myanmar. It is suggested to arrive here by 4 – 4:30 pm to walk around before admiring the beauty by night. Gaze over the sunrise, listening to sounds of the temple bells will refresh your mind. Marvel at the scenery by night is illuminated by thousands of candles and incense sticks. Afterward, come to one of the beer stations and bars to get entertained by Yangon nightlife.
Bars and beer stations in Yangon
Blind Tiger
Hours: 4-11 pm Mon-Sat
Contact: http://www.blindtiger-yangon.com 09 78683 3847
Location 93/95 Seikkan Thar St Myanmar
Rough Cut
Hours 10am-10pm
Contact http://www.facebook.com/theroughcut.ygn 09 42116 7423
Location 19 Min St Myanmar
Penthouse
Hours 11 am-1 am
Location 271-273 Bargaryar St Myanmar (Burma)
Myanmar Nightlife In Mandalay
Things to do and see in Mandalay
The nightlife in Mandalay is unique. Mandalay Marionettes and Culture Show are performed at night. Taking a Mandalay tour, visitors can enjoy the local and foreign beer in the city served by some restaurants.
The Moustache Brothers
The Moustache Brothers is a troupe famed for their witty humor. Normally, they hold their performances in a small wooden stage at night. In front of the stage is equipped with plastic chairs for the audience to sit down and relax. The Moustache Brothers are popular for their creative and humorous reflection of Myanmar's social and political situation through a mixture of comedy and traditional dances. The troupe perform in English and special for foreigners, so visitors may sit back and enjoy it during the night.
Opening Hours: Show starts at 20:30
Location: 39th Street, between 80th and 81st Street.
Colorful Marionettes puppets
Mandalay offers unique recreational entertainment: puppet shows. The theatre was established in 1986, holds hour-long shows every day. Shows frequently recreate stories about the Indian Ramayana and the Zat Pwe (Buddhist Jataka) tales. These cultural shows educate people and deliver hot news in the creative and humorous ways.
Opening Hours: Regular shows are from 20:30-21:30
Location: 66th Street, Between 26th and 27th Street, Mandalay.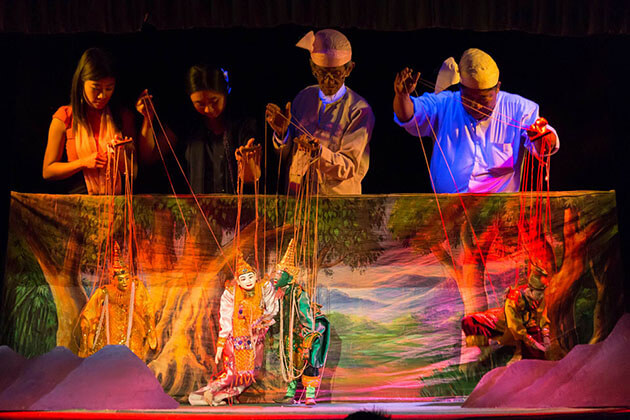 Bars & Clubs in Mandalay
Gem Club
The place only serves a variety of alcohol and the light snack
Opening Hours: 19:00-23:00
Location: No. 9, Kwin (416.B), 10 Street (at the foot of Mandalay Hill)
Kipling's Lounge
Similar to Gem Club, this bar offers more drinks than food and only serves light snacks. As the lounge offers live music every night, it would be a perfect place for the night owl.
Opening Hours: 15:00-23:30
Location: No. 9, Kwin (416.B), 10 Street (at the foot of Mandalay Hill)
Myanmar Nightlife In Bagan
Things to do and see in Bagan
Get the best views of Bagan's sunset
The sunset over the Bagan Archaeological Zone is incredible, and visitors do not have to get up early to take a photograph of it. Afterward, head to one of the historical monuments at 5:30 p.m. so as to watch the night falls over the plains of Bagan dotted with red-brown temples and stupas. The two best spots to see sunset are the terrace at the Pyathadar Hpaya Temple and North Guni Temple (Myauk Guni). Furthermore, you can watch the sunset on the Irrawaddy river. Watch the wide sky of Bagan. Even better, witness the riverside temples and villages, is filled with wooden houses roofed with palm leaves. It will make you feel relaxed and stay away from the hustle and bustle of city life.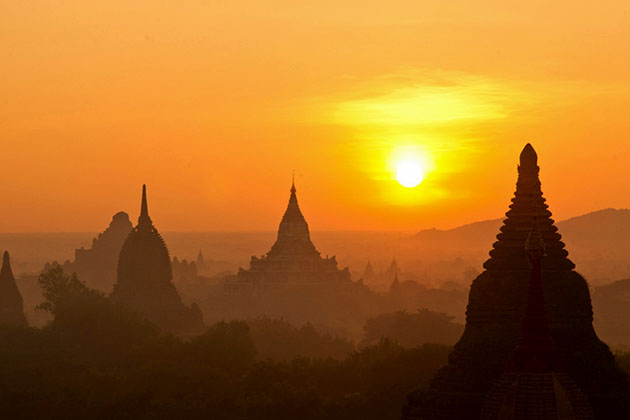 Ballon Trips, Bagan
Start your day with gazing over at the scenery in a hot air balloon. You can let us help you book in advance during the peak season. Floating over thousand-year-old pagodas and the Ayeyarwaddy River, gaze over at an idyllic bird's-eye view. Afterward, depending on the wind, you will overfly Bagan for about one hour, and enjoy sensational views of the ancient Kingdom of Bagan in your hot air balloon. The trip ends wherever the wind has brought you. Let the Go Myanmar Tours help you do it!
Night Market in Bagan and Carnival by night
Night market in Bagan is situated along the side of Bu Pagoda, is the complex of more than 80 souvenir shops and restaurants. In the night market, a variety of local products are displayed such as Thanakha (Myanmar traditional cosmetic) and fresh mangoes. Besides, a carnival cannot be missed out to fulfill a perfect Bagan nightlife. It is a great opportunity to get a first-hand look at the residents entertains on their own. In Bagan, you can enjoy a free concert are held on an indoor stage. Another thing cannot be missed out is an eye-catching Ferris Wheel that runs on human strength. Particularly, young men climb up and down the Ferris wheel with no protection and use their body weight to rotate the wheel. One wrong move could result in fatal injury.
Bars and beer stations in Bagan
Hti Bar, Nyaung U
The cocktail list is quite impressive and the food is available including Asian and international dishes and a barbecue grill. In addition, it is one of the only bars in Bagan with shisha. Hti is the Burmese name for parasol has lounge-style seating made from palates.
Hours 10am-11pm
Location 5 Thiripyitsaya, Bagan, Myanmar (Burma)
Fantasia Jetty & Garden, Old Bagan
Hours 9am-7.30pm
Contact 09 97789 15291
Location Bagan, Myanmar
Ostello Bello Mingalabar, New Bagan
Ostello Bello is Bagan's most popular hostel. The outdoor bar offers the usual drinks and cocktails, and snacks. The international crowd usually consists of different walks of life, making for interesting conversations.
Hours: 9am- 12pm
Location: 11223 Thiri Sandar, Hkan Latt Quarter, New Bagan, Myanmar
Myanmar Nightlife In Nyaung Shwe | Inle Lake
Things to do and see in Nyaung Shwe
Visiting Nyaung Shwe associates with heading to Inle Lake – must visit tourist attraction in Nyaung Shwe. Inle Lake is rustic and quite different from other parts of Myanmar. No pubs, clubs, discos or karaoke lounges could be found in Inle Lake, Nyaung Shwe. However, the Inle Lake captivate you with the traditional lifestyle of the Intha people in Inle Lake after sunset or traditional and cultural experiences at Inle Princess Resort, or Hotel Amazing Nyaung Shwe.
Getting a first-hand look at leg-rowing fishings. The residents of Inle Lake are called the Intha, and the most iconic feature of this area is the leg-row Intha fishermen: They use one leg holding the oar to row to drive the flat-bottom boat and use the other leg to stand on the stern to get the better view over the reeds. The boating habit has made the image of the Intha fishermen special in the newcomers' eyes.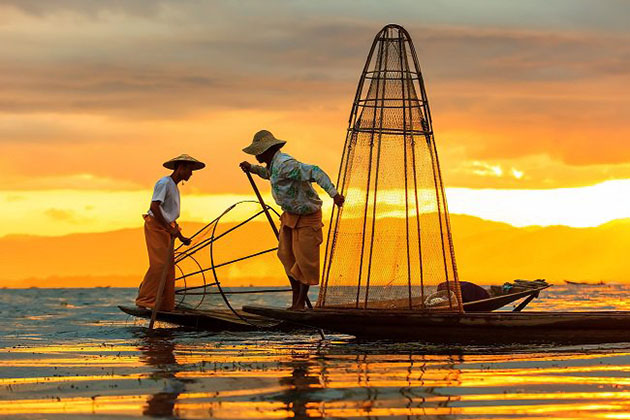 When the night falls on Inle Lake, the Intha fishermen come back to the shore after the hard-working day. Tourists love taking photos of the majestic moment. In the meantime, their houses are illuminated by the candles or the lights in the townsfolks before the wives begin cooking for their families. Therefore, if you would like to experience the homestay in your Inle Lake tour, the nightlife was full of warm things in local daily life.
Another thing to do in Inle Lake by night is staying at the Inle Princess Resort, the most luxurious resort in Nyaung Shwe in order to get entertained by the cultural shows. The resort let you relaxed by myriad cultural night activities on the stage. You can savor the Burmese foods in the attractive dining area. The variety has made the image of cuisine special in the newcomers' eyes.
Hotel Amazing Nyaung Shwe is an amazing place for relaxation at night. When the night falls, the visitors can choose either traditional Intha/ Shan dance performance or the boat racing activity. The hotel also offers many kinds of scrumptious food and beverages. By night, you can wander around the hotel area, capture lots of attractive architectural sites.