Coming to Myanmar – "the sleeping country", you will experience the special activities which have not been presented in many countries in the world through which the mystery and beauty of Myanmar will be naturally revealed. To fulfill your understanding of Myanmar, we list the top 10 must-do activities as below for you to experience once you decide to choose Myanmar as your travel destination.
Take a Hot Air Balloon Trip in Bagan
A hot air balloon ride is one of the best things to do in Myanmar. The feeling of floating over the magnificent landscape Bagan in the early morning when the sun is about to rise is a stunning experience that you should enjoy at least once in your lifetime. From the height, you can contemplate the whole view of Bagan dotted with thousands of temples and stupas. After being served a cup of morning coffee or tea, you will be guided to your balloon basket, the pilot will provide you with the brief safety information before starting to inflate the balloon. The air-balloon will rise gently into the morning sky to greet the sunrise after collecting enough passengers, it's the moment to gaze at the attractiveness of Bagan. You may feel free as birds flying in the sky full of joy and happiness. As your promenade in the airspace is going to the end, the pilot will come the air-balloon down at a safe landing site, where you are once again welcomed with helping hands taking you down of the balloon basket. After that, the operator will suggest a small celebration with chilled sparkling wine and personally sign your flight certificates.
Ethnic Trekking
Trekking through the scenic paddies and lust jungle is a fantastic thing to do in Myanmar that our clients love the most. You will have the chance to discover beautiful farmlands and picturesquely tribal villages from Kalaw to Inle Lake. This trek is suitable for all people with a general level of fitness, a 3-day/2-night or 2-day/1-night one are always available to book. The overnight at the monastery in Htee-Tane will take you into a new horizon, even though there is no 5-star hotels or luxurious homestays. You will be provided with necessities including mattress, mosquito net, blanket, pillow, shared toilet as well as washing facilities. The dinner will be prepared by a member of the trekking team. It would be better if you bring along with a light backpack which can contain your own personal stuff just for 2 nights because your luggage will be sent to the hotel in Inle Lake as soon as you begin your trek in Kalaw. You may walk 5 hours during the day on the territory full of ups and downs; for those who love exercising, this trek would be the best choice.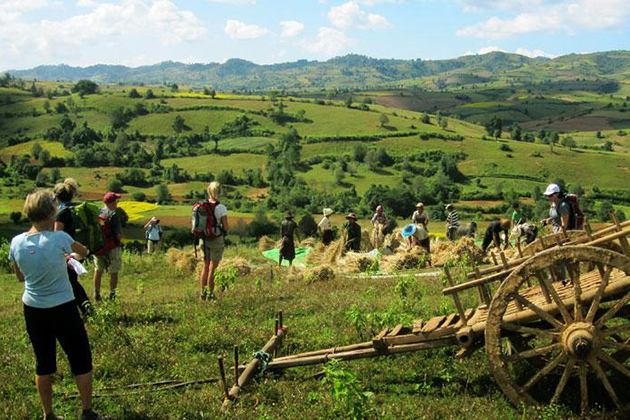 Elephant Camp
In an attempt to boost the ecotourism in Myanmar, elephant camp is encouraged for all tourists to visit and learn about the daily life of the elephants. Undoubtedly, this is an amazing thing to do in Myanmar as you explore the country. Going to Green Hill Valley you will pay a visit to the elephant camp which is actually a caring camp for retired timber elephants who used to be utilized to pull the logs from the forest to the village. This camp is not served for the purpose of using old aged elephants in such activities as circus performances, logging demonstration, and riding. You will find it meaningful and fascinated when knowing that a part of your money will help them to enjoy their full retirement and be given the necessary veterinary services. Moreover, you will have the opportunity to be blended in nature and discover around the forest area to contemplate elephant village and take a look at the daily life of mahouts, million types of colorful butterflies, birds, and orchids in the wild. If you want, you can take part in the elephant bath together with mahouts, it would become one of the most unforgettable memories to you since they are so gentle and adorable even though they are the biggest creatures on the mainland. Besides, this visit also includes a special part which you will plant a regional tree for the forest recovery efforts.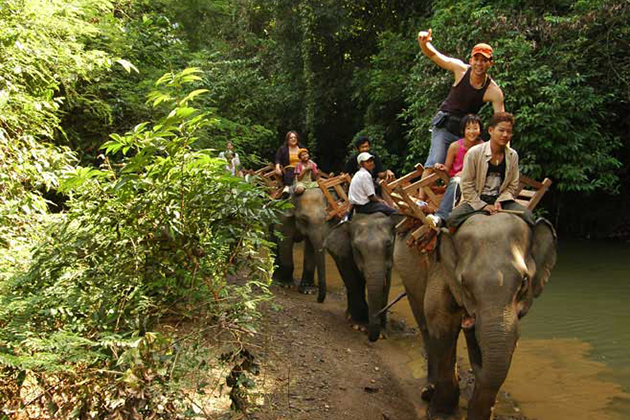 A boat ride on Inle Lake
Inle Lake – one of the most must-go destinations in the Shan State in the Eastern part of Myanmar which is fringed by swamps as well as floating gardens. Along the lake, stilt-house villages and Buddhist temples rise above the water and the Intha fishers move their boats forwards along via their technique of leg-rowing which makes you feel like you are contemplating a vividly water-color painting. Moreover, other things to see and explore in Inle Lake include discovering traditional weaving at Inpawkon village, enjoying the beauty of Phaung Daw Oo Pagoda and having a good time with the jumping cats at Nga Phe Chaung Monastery. Dotted along the lake are the homes of myriad minorities such as Shan, Pa-O, Taung Yo, Danu, Kayah, and Danaw who usually live at the bottom of the hills.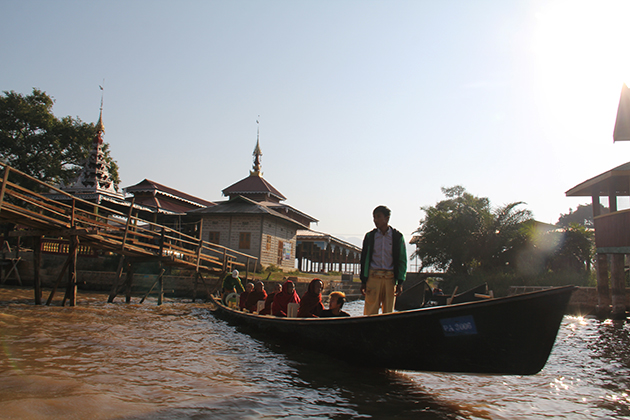 Soak Up The Crystal Clear Water In Ngapali Beach
Among a series of pretty beaches in Myanmar such as Chaung Thar, Ngwe Saung, and Kanthaya, the allurement of Ngapali is incomparable. Located on the Bay of Bengal coast in Rakhine State, it is said that Ngapali is named after the Italian city of Naples and its most noticeable trait is a halcyon stretch of white sand and palm tree-lined coast along with a number of resorts lying next to the traditional fishing village. You can jump over the gentle waves beneath the sun or soak yourself into the perfectly cool water. Moreover, you can enjoy other activities on the beach such as local fishing boats; kayaking; snorkeling or scuba diving amongst the brightly colored fish; and cycling or motorbiking down the beach and around some of the local villages. If you want, you can also take a short boat trip to Pearl Island and splash around the pristine waters.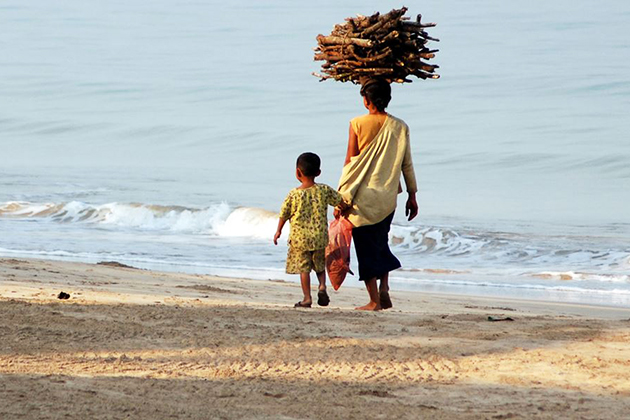 Visit Shwedagon Pagoda 
Shwedagon Pagoda is considered as the Eiffel Tower of Yangon – the leading commercial city of Myanmar, that's why a trip to this place is showed up in the top 10 of the best things to do in Myanmar. From nearly all rooftops in the city, you can see this colossal golden portrait which has become the sacred symbol of pride for all Burmese. Actually, many clubs and bars seek out prime rental spaces and shell out extra money for a view of this place. This is absolutely a breathtaking and extraordinary visit which includes 4 entrances, each of them leading up a flight of steps to the platform of the pagoda. There are also eight planetary posts, each represents for a day of the week (exceptionally, Wednesday is split in two). Burmese who follow Buddhism will pray at the respective post where they were born. Each planetary post is ruled by an animal—garuda for Sunday, tiger for Monday, the lion for Tuesday, tusked elephant for Wednesday morning, tuskless elephant for Wednesday afternoon, mouse for Thursday, the guinea pig for Friday and naga for Saturday. The price for the pagoda is 8,000 kyats (US$6) for foreigners, and opening hours are 04:00 – 22:00 (throughout the week).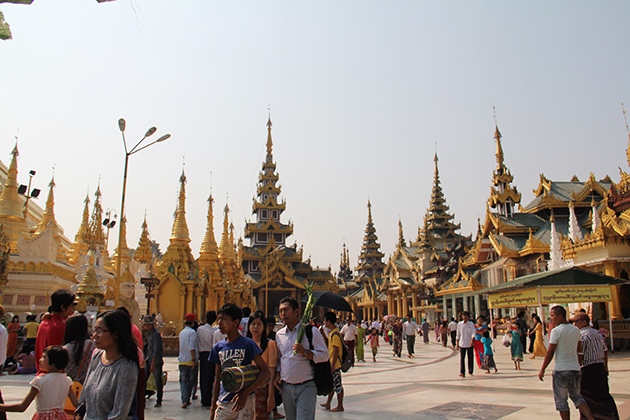 Admire the Surreal Charm of Temples of Bagan
Besides Shwedagon Pagoda, a few days in Bagan will perfectly complete your Myanmar vacation. Riding a motorbike is considered the best way to travel around here, you can easily hire a motorbike from one of the many stores or directly from hotels. You would be overwhelmed when watching the scene of sunrise and sunset. Easily, the sunrise can be caught after you take the overnight bus from Yangon or Inle Lake and you should be ready to join many other blurred-eyed travelers ascending a stupa in the dark. The temples are easy to navigate with a map and there are several Bagan tours available. If you want to save your time, exploring the lesser-known ones would a great way to spend the day. You will regularly run into some fine artists selling sand paintings and lacquerware which are two of the best things you should buy when being in Myanmar.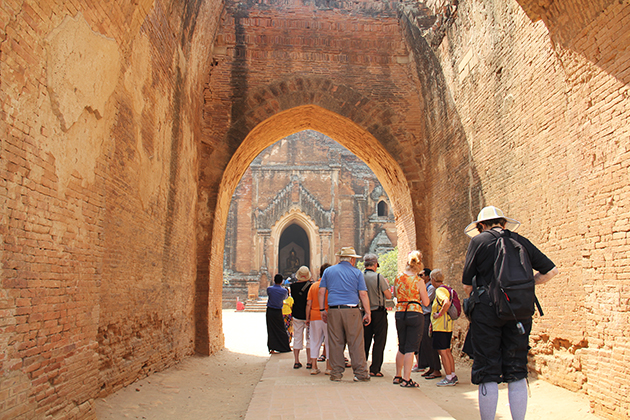 Historical Walking Tour in Yangon
To take delight in the whole beauty of Yangon, walking is the best way to choose. Despite being a little smelly, haywire and unapologetic, the downtown landscape and regional edifices are attractive. The information about Myanmar's history will be offered by the Yangon Heritage walking tour, and they are willing to answer any questions about architecture or culture. Yangon Heritage Trust is a small gallery of historic photographs which gives an idea of how downtown Yangon used to look. The Trust organizes historical walking tours (US$30 per person, minimum of five people) covering three different circuits around downtown and it is taken place on Wednesday, Saturday, and Sunday. The morning Yangon tour begins at 9 am and the afternoon one at 4 pm (3 pm in December and January).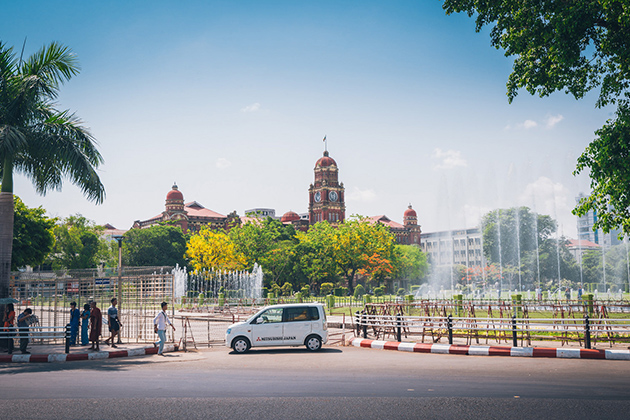 Diving in the Myeik Archipelago
The reason why this activity is listed on the top 10 of the best things to do when traveling in Myanmar is that the stretch of unspoiled land encircling Myeik which is surrounded by beautiful untouched corals, bright-colored fish, and amazing sea life. Dipping in the superbly cool and freshwater will blow your mind and bring you to a whole new world where you can forget your stress and pressure for a while. Several diving companies provide the tourists with necessities so that they can do island hop, snorkel and scuba diving to their heart's content. Although it is not easy to get around in this place, cruises and tour packages are available.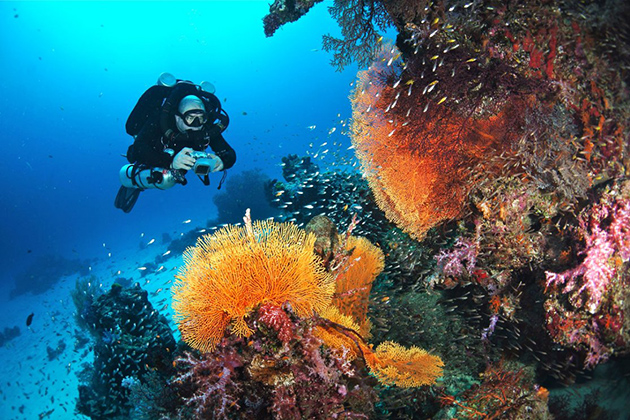 Walk Barefoot to Visit the Sacred Caves
Not far away from the usual path of Yangon-Bagan-Inle, Hpa An- Mon State is the home of many grandeurs such as Saddan Cave. All sizes of Buddha statues, pagodas and drawings are scattered all over this giant cave. This is also a shelter of bats but they are mostly harmless; the sudden movement of humans will startle them to screech and fly around. You have to take off your shoes before coming to any caves and temples in Myanmar; therefore, your toes will feel the cold and bareness of the ground surface which is sometimes muddy during the rainy season. The only way to return to where you began is to walk through the cave again or to hire a small boat to take you back to the entrance. The opening hours for tourists are from 6 am – 6 pm throughout the week.