Tea culture in Myanmar is regarded as a binder which has bound the country together for the last hundred years. Tea, food, ambiance; all of these factors have painted a picturesque framework of the history of all the Burmese. Each tea shop is an institution that helps the local people reminisce unforgettable memories in the past. Not only the Burmese but all of Myanmar's tea lovers, if you are wondering which Burmese tea shop should visit to get the best tea whenever taking a Myanmar vacation especially Yangon? Below are the top 5 Yangon tea houses to get the real and authentic tea.
1. Rangoon Tea House
One of the most notable places offering traditional and newly blended tea, located in Yangon, Rangoon Tea House is a worth visiting place which is an elegant blend of classic and modern Burmese culture. It was built during the early 1900s not only to pay homage to what existed but also to continue the tradition of taking inspiration from all those who have come to this place. Besides, the cafe has notable facilities of a projector playing classic Burmese movies and music, WiFi and plug sockets in case you need to have your phone charged.
Some of the specialties of the cafe include different varieties of black tea, tea leaf and pennyworts salads and a hot bowl of Mohinga as well as the high-quality tea collection despite the lack of privacy as it is quite crowded.
A great number of visitors has sent positive feedbacks about Rangoon tea house, one of which is "great place to treat yourself after weeks of backpacking. This place is quite a hipster, the food was delicious and the staff super friendly. Three-course dinner with beer and tea only £25 for two. Bargain!"
2. Acacia Tea Salon
A high-class Myanmar Tea Shop is a delightful old building with delightful wicker furnishings, however, it is a bit more costly than traditional ones, a perfect place blended with tradition and style, an ideal place to enjoy the birds singing especially when visiting Acacia Tea Salon in the morning in your Yangon tour. Smartly uniformed and sufficiently trained staff to welcome the new arrivals with a pleasant demeanor. Outstanding specialty including sweet black tea, condensed milk, and sugar tea and meals eloquently decorated.
One customer said: "the best coffee shop I've ever been to Yangon. A bit pricey though but the service is superb! english speaking waiters, fast response and always very helpful. the design of the shop is very homey because its a very big 2-story house turned to a coffee/bakeshop/restaurant :p very spacious that one room turned to be a kiddie corner while some adults enjoy a fine dining experience in the next room."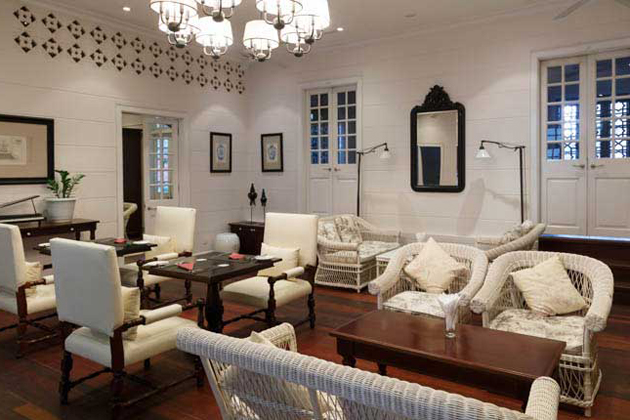 3. Yatha Teashop
Muslims have quite colorful and delicious cuisine and the Yatha Teashop is definitely a great place to get good Muslim experience as well as get classic tea with refreshingly fresh plates of samosas and Parata. As soon as sitting down, several plates with sweets are brought to the table such as samosas, mutton pastries, coconut pastries with hot milky strong tea and others, what you need to do is that choosing which ones you'd like to try. The staff is very friendly and it is nice to sit down and relax together with the locals while observing the busy life on the street outside.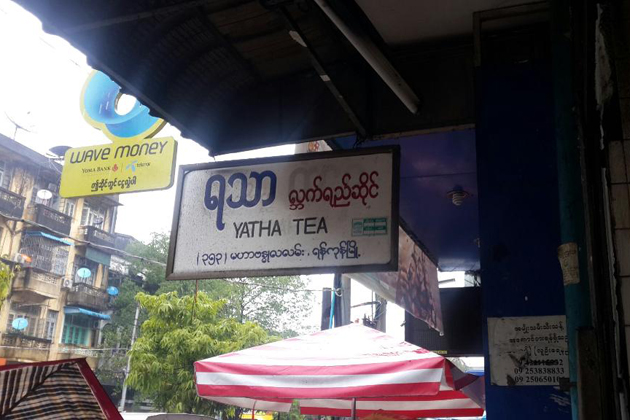 4. Lucky Seven Yangon
One of the chief Myanmar tea shop chains in Yangon, a high-class traditional tea shop, a central tourist attraction of both locals and Europeans, noticeable for the cuppa, and quite well known for its breakfast variety, Mohinga, flaky-pastry savory buns, and excellent Myanmar tea. The food is offered at reasonable rates and you will encounter neatly dressed and clean waiters. Compare to other local teashops, actually, it has its own English menu together with photos to illustrate their dishes, which is an ideal destination for foreign customers to relax without any uncomfortable feeling.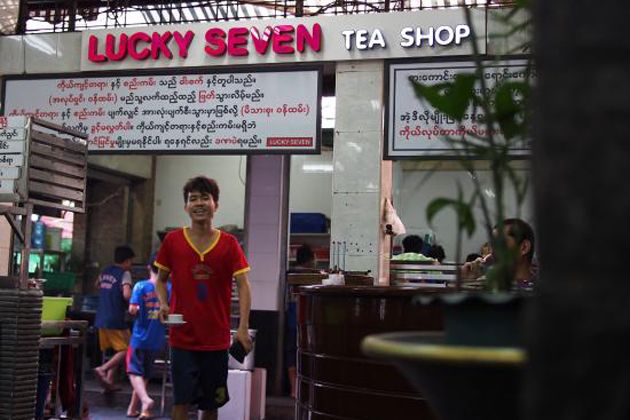 5. Shwe Khaung Laung
It lies near the South gate of Shwedagon Pagoda, which is an ideal destination to take a rest. The most interesting thing is that though being known as a Myanmar Tea Shop but it follows the Chinese style. There are a great number of excellent snacks with tea are offered; the menu consists of steamed buns, baked cakes, noodles, and pastries. Having snacks with tea is a tradition in Myanmar as the tea will never be served alone. Our suggestion? Order your tea with steamed buns and pastries and visit this place for a breakfast or evening tea.