Mandalay Weather & Climate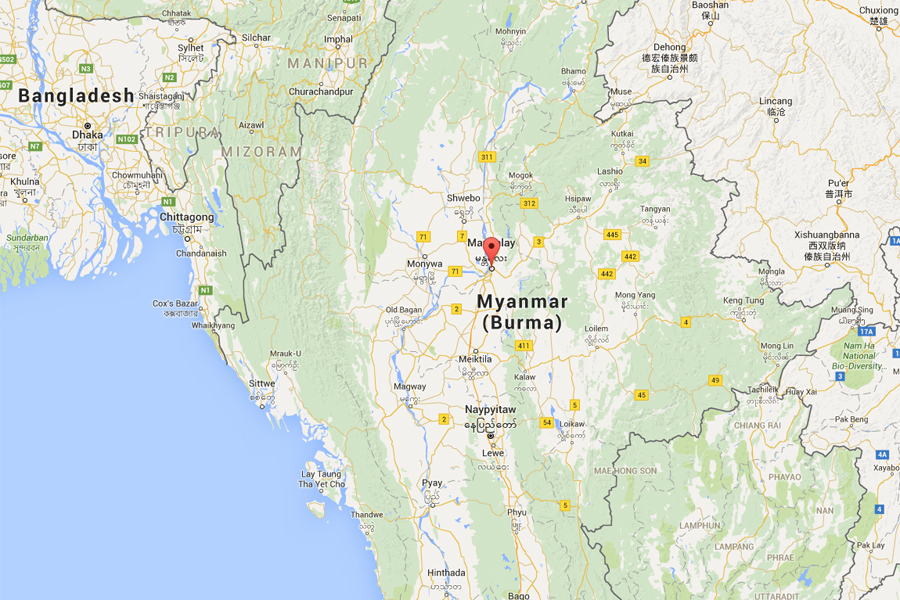 About 716 km north of Yangon, Mandalay is the second-largest city, a culture repository of ancient Myanmar, and one of the big four attractions to visit in most Burma tours. Located in the central dry zone, the city has tremendous differences in weather.
Mandalay weather enjoys a semi-tropical climate, which characterized by warm to hot summer and mild to cold winters. The average temperature is always high, about 25 oC in the summer and 18 oC in the winter. The coldest month means temperature to be 14 oC in January while the warmest month to be up to 38 oC with occasional rain in April.

Mandalay receives less rainfall than other regions, fluctuating from 10 to 180 mm, with the heaviest rainfall occurring in May, June, August, September, and October (rainy season). The rainfall dramatically drops in January, February, March, and December. Relatively high humidity can be seen in October with 80 %, gradually decreases and reach the driest in March.


Mandalay has two distinctive seasons. Winter lasts five months from early October to February, brings high humidity and cool temperature. March, April, and May is three months of summer that Mandalay weather undergoes the significant change in both temperature and rainfall level.
The best time to take a Mandalay tour is from October to February. This time, the weather is relatively stable with sunny days and cool nights and less rain which is great for sightseeing and outdoor activities.