Best Things to Do in Myanmar Tours 2020 - 2021
When you travel to Myanmar in 2020 - 2021, we would recommend you devote at least 5 days, but a two-week trip for
Myanmar tours 2020
 will allow you to experience most of the highlights of the country such as Yangon, Bagan, Ine Lake, Mandalay…and still to see more than just the classic routes. If you have more time, it would be great to enjoy four of the best beaches in Myanmar such as Ngapali, Ngwe Saung (Silver Beach), Kanthaya Beach and Chaung Tha. To fulfill tourist understanding, we offer the top 6 best things to experience in Myanmar tours 2020 - 2021.
Enjoy the Peaceful Sunset at Shwedagon Pagoda
As the most magnificent pagoda in Myanmar, Shwedagon Pagoda in Yangon is the must-see spot for any Myanmar tours 2020. Situated on the top of Singuttara Hill with 99 meters high, the pagoda can be seen from every corner of the city. Made of 16 tons of gold, the glistening pagoda is most appealing at sunrise and sunset. As the sun immerse everything in golden light, visit the pagoda and walk barefoot to feel the heat touch to your feet. Then sit on the ground among the locals, pray and pay homage to the Buddha. Let close your eyes and feel the peace in your mind. You will understand how appealing Myanmar is so that you should never miss a chance to visit it in a lifetime.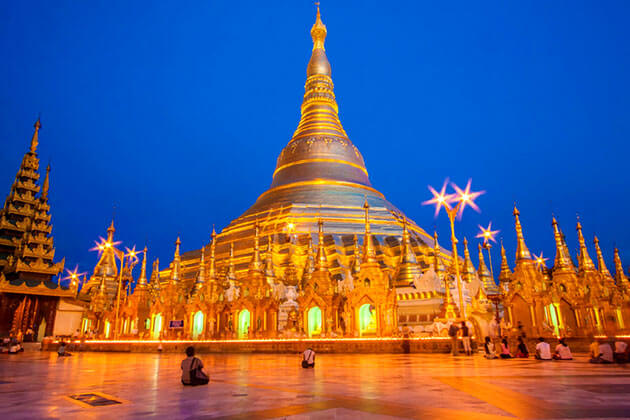 Crossing the Highest Railway Bridge in Myanmar - Goteik Viaduct
To date, this is always a heart-racing activity to do in Myanmar vacation 2020. Constructed in 1899, the railway connects the main town of Lashio in northern Shan State to Pyin Oo Lwin. With over 100 meters high, it is somehow a challenge for some people but it never fails to excite your senses. Taking a train ride in Burma holiday package 2020 provides you a window to the spectacular view of the mountain scenery. It costs $3 for a seat in the second class carriage and you are able to experience authentic local life. Also, you can have a seat in the first-class carriage and it is $5 for a ticket. If you are an adventure lover, put it immediately in your itinerary for Myanmar tours 2020 to capture the scenic beauty of the tranquil area as you pass through the lush greenery hills from the trekking site in Hsipaw.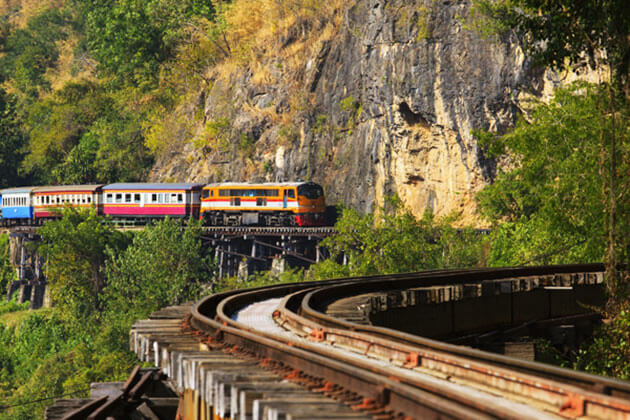 Set Foot on The Untouched Myeik Archipelago
Myanmar tours 2020 are expected to bring you more exotic experiences to the pristine Myeik Archipelago. Along with the encouragement of Myanmar river cruises, tourists are offered more chances to set foot on the isolated archipelago and join in fantastic activities to explore the sea life as well as the natural beauty of Myeik. More than just an island, Myeik Archipelago is an ideal place to enjoy a dive to observe the gorgeous life under the water, kayaking through the impressive caves and mangrove forest, and meet the Moken people. Hasting Island, Macleod Island, and Lord Loughborough Island are some of the most stunning islands to visit in Myanmar tours 2020.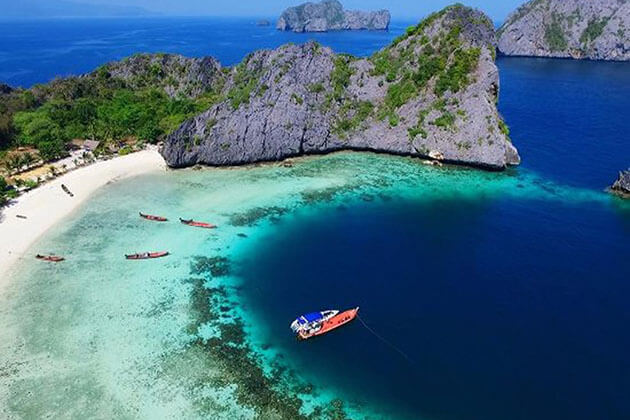 Visit the Beautiful City of Mawlamyine
Stand apart from the country's main attractions, Mawlamyine is the quiet and peaceful city for tourists enjoying the laid-back pace of life of Burmese people. There are a lot of green trees and some British infrastructure in the city making it clean and attractive. Take a trip to Mawlamyine from Mayanmar tours 2020 2021, tourists will indulge in a variety of activities in beautiful attractions such as the golden Kyaikthanlan Paya Pagoda, dating back to the 9th century, is one of the best places to enjoy sunset and catch the light breeze from the river; Shampoo Island, a picturesque islet studded with monastery, nunnery, and temple. Additionally, Bilu Kyun, Mawlamyine Zeigyo Commercial Center, and Mon Cultural Museum are also worth seeing in the city.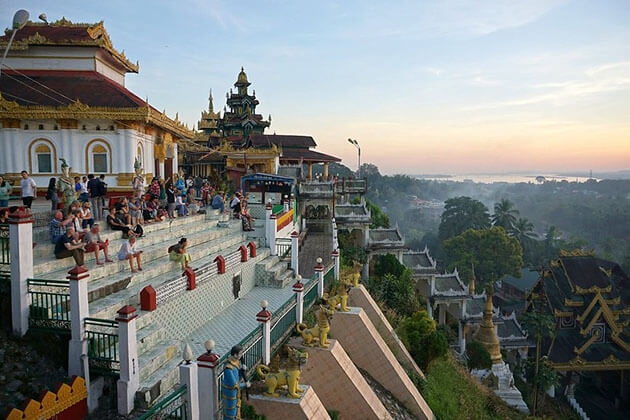 Marvel at over 3000 Pagodas & Temples in Bagan
If you have never been to Bagan, you may hear about it from several people that visiting it before it is too late. By the way, when you witness this wonderful land is real, it is more than you can expect. Myanmar tours 2020 are expected to bring you to a land that has gone through many damages of natural disasters but still standing and witnessing a lot of tourists. Myanmar vacation 2020 will bring you to the flat region that always knows how to make themselves a hidden treasure merging with the dust and majestic sunlight making you feel like you are getting lost in a fancy maze.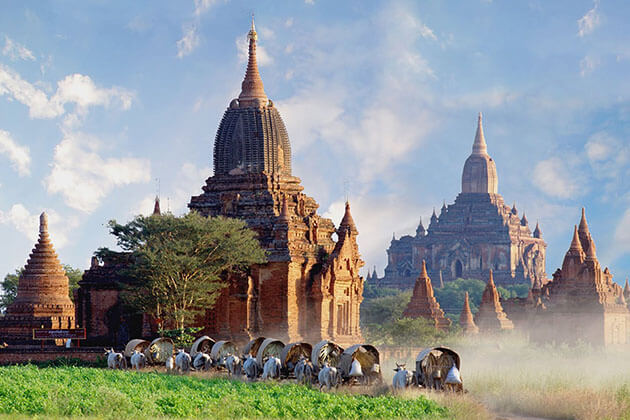 Explore Saddar Cave in Hpa An
Hopping barefoot and exploring thousands of Buddha images and millions of wall paintings in one of the largest sacred caves in Myanmar is an amazing experience that you should never miss in your Burma holiday package 2020. Step aside from the impressive holy relics, Baddan cave is also home to thousands of bats exciting on the top of the cave.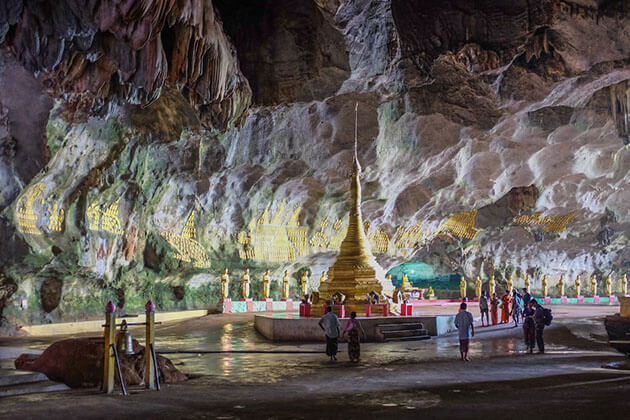 Enjoy a Breathtaking Boat Trip Around Inle Lake
An amazing boat trip is a thing that our clients always love the most on their trip to Myanmar. Therefore, why don't you take it in your Burma holiday packages in 2020? The boat trip allows you to approach the authentic local life of the inhabitants around the lake for a hundred years. Passing through the unique floating gardens, houses, and monasteries in Myanmar tours 2020, you will not only behold the scenic beauty of the lake but also explore their exceptional life and farming methods.